Marcus Buckingham
Bestselling Author and Consultant
Marcus Buckingham, called the "founder of the strengths revolution," is known for encouraging leaders to focus on what they do best, rather than on weaknesses.
Lindsey Vonn
Olympic Gold Medal Skier
Known as the most successful female ski racer in the world, Lindsey Vonn is one of the few world-class, four-event ski racers. She is the only American woman to ever capture downhill gold at the Olympics and the only American woman with four World Cup overall titles.
Cathy Engelbert
CEO of Deloitte
Cathy Engelbert leads one of the largest professional services organizations in the United States with more than 96,000 professionals, providing services to over 80 percent of the Fortune 500.
Richard Thaler
2017 Nobel Prize Winner
Thaler is known for his lifelong pursuit of behavioral economics (and its subfield, behavioral finance), which is the study of economics (and finance) from a psychological perspective.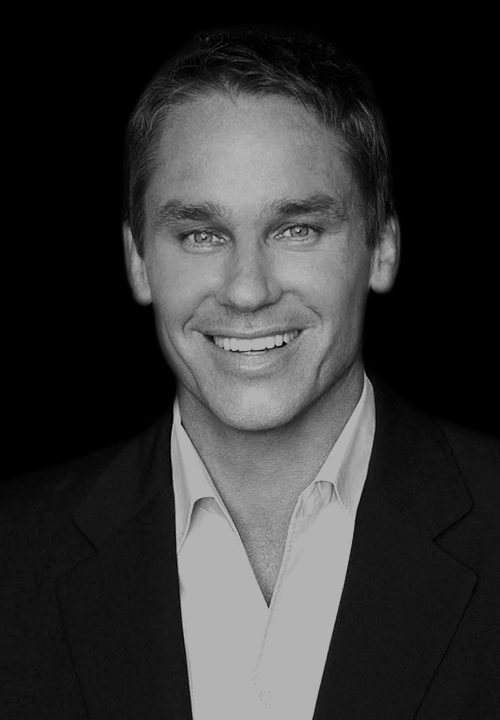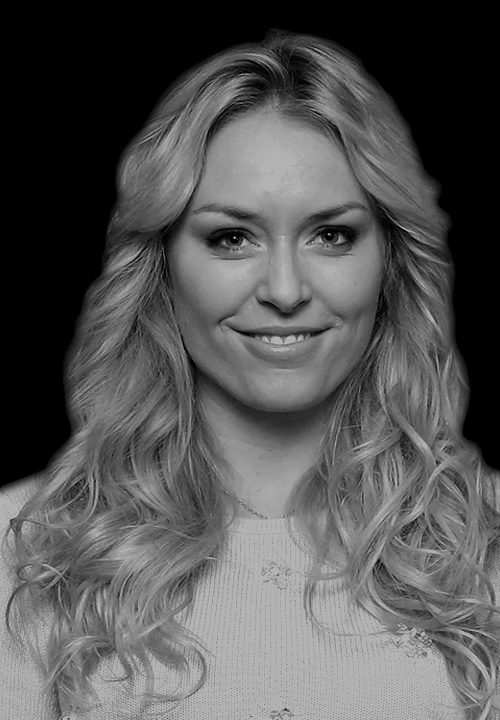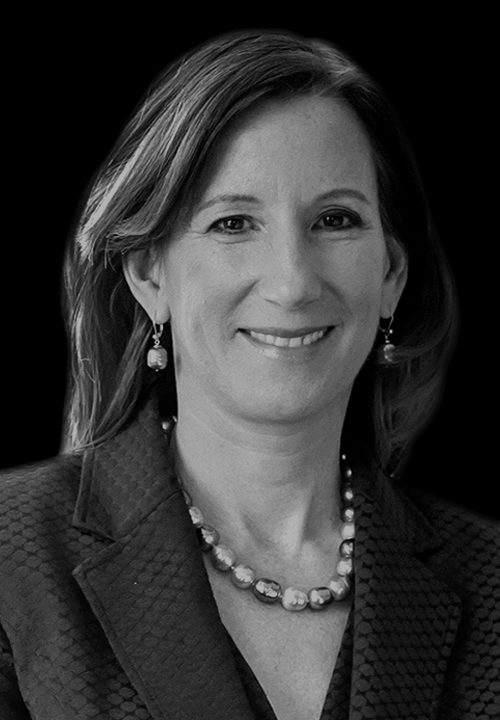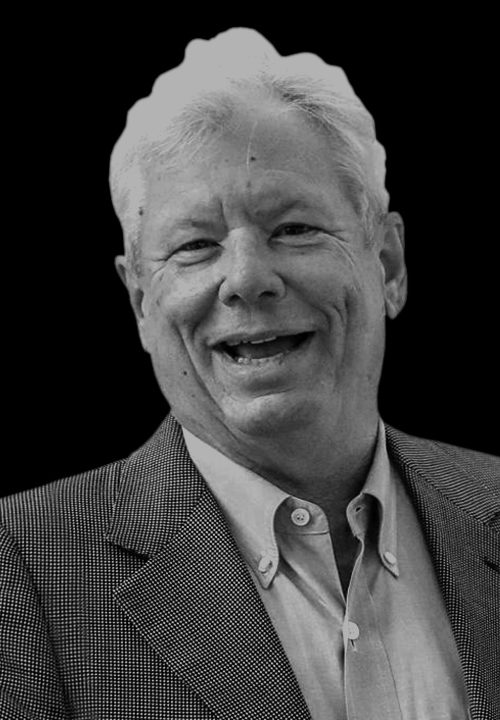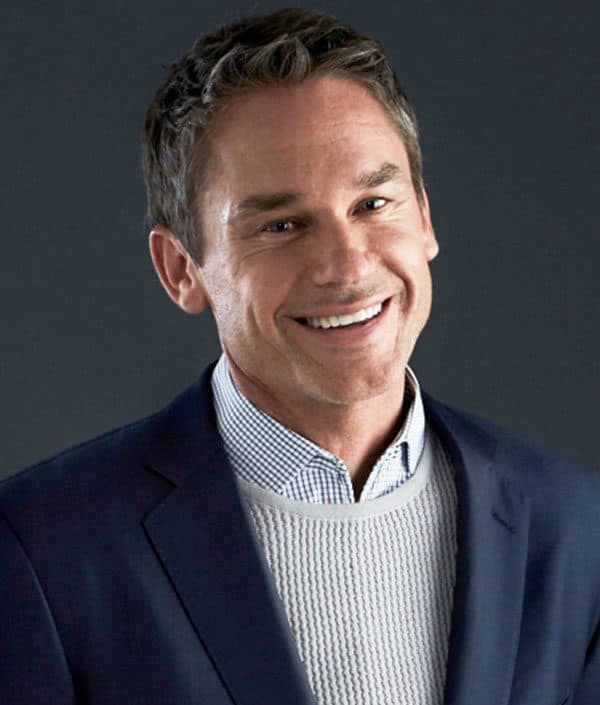 Marcus Buckingham
Consultant and Bestselling Author of Nine Lies About Work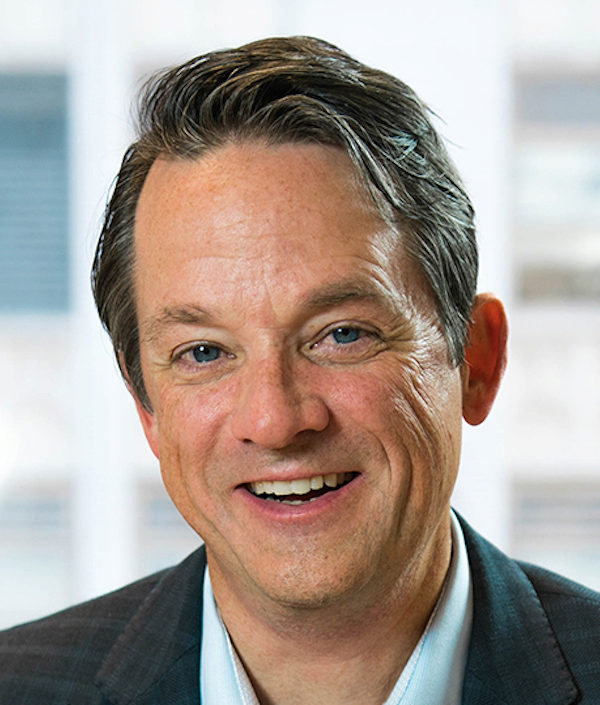 Daniel Coyle
New York Times Best-Selling Author of The Culture Code, The Talent Code, and The Secret Race, and Contributing Editor for Outside magazine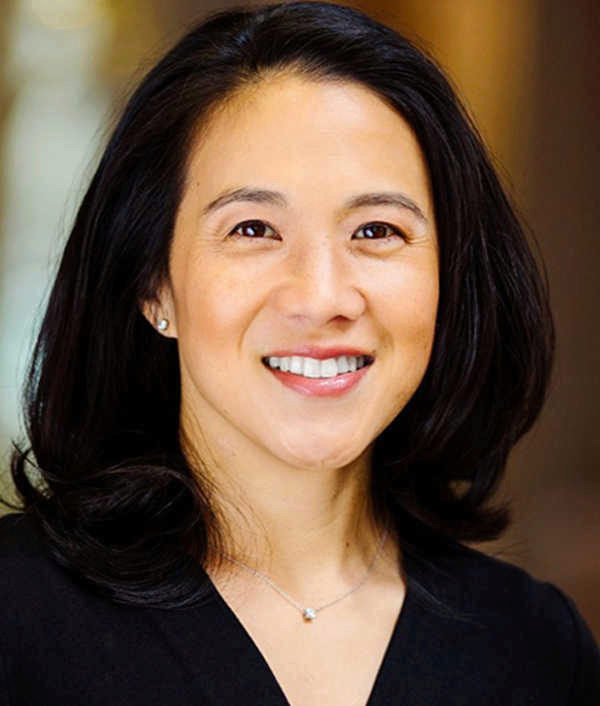 Angela Duckworth
Christopher H. Browne Distinguished Professor of Psychology at the University of Pennsylvania, MacArthur Fellow, Founder and CEO of Character Lab, Best-selling Author of Grit,  and Faculty Co-Director at Wharton People Analytics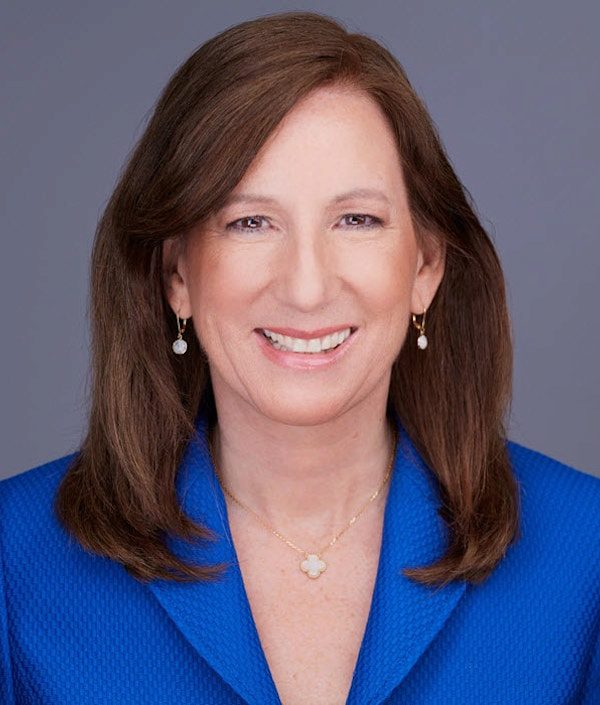 Cathy Engelbert
CEO of Deloitte
More
As CEO of Deloitte, Cathy Engelbert leads one of the largest professional services organizations in the United States with more than 96,000 professionals. Deloitte provides audit and assurance, tax, consulting, and risk and financial advisory services to the Fortune 500, private companies, and medium to small businesses.
For more than 30 years, Cathy has had a distinguished career serving large and complex global clients and has served as a specialist in financial instruments. She previously led the US audit practice and is currently a member of Deloitte's Board of Directors.
Cathy is chair of the Center for Audit Quality Governing Board and, as a strong supporter of diversity and inclusion, the first woman to serve as chair of the Catalyst Board, a global non-profit organization that promotes inclusive workplaces for women. She is a founding member of the CEO Action for Diversity and Inclusion, vice chair of the Partnership for New York City, and member of the Business Roundtable, where she sits on the Education & Workforce and Immigration committees. She also serves on the steering committee of the Fortune CEO Initiative, is a member of the Council on Foreign Relations and—from a well-being perspective—is a member of the American Cancer Society CEOs against Cancer Global Council and American Heart Association CEO Roundtable. She is also vice chair of the Kennedy Center Corporate Fund Board and serves on the Accounting Advisory Board of Lehigh University.
Cathy has been listed as one of Fortune's Most Powerful Women for the last four years. She is ranked on Glassdoor's annual Employees' Choice Awards honoring the 100 Highest-Rated CEOs, and among Crain's 50 Most Powerful Women in New York. Cathy has also been recognized as one of Working Mother magazine's 50 Most Powerful Moms for the last three years and one of Fast Company magazine's Most Productive People.
Cathy regularly speaks to the media about global business trends, Deloitte's growth strategy, and the new business reality—including the influence of marketplace shifts on the future workplace, as well as opportunities for advancing diversity and inclusion in corporate America.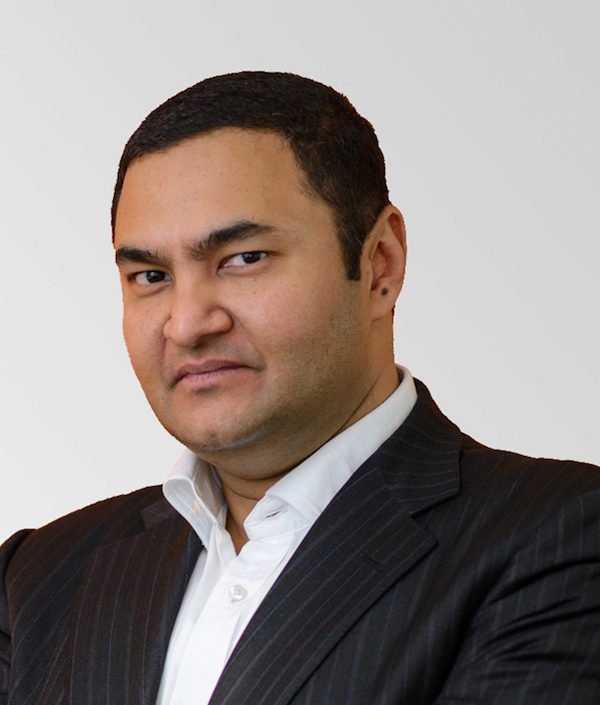 Manish Goel
CEO and Co-Founder at TrustSphere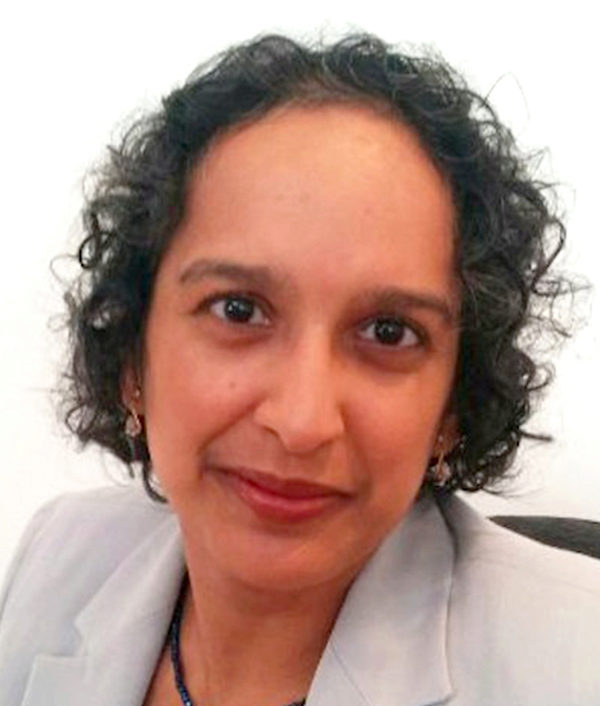 Shuba Gopal
Senior Scientist at the Broad Institute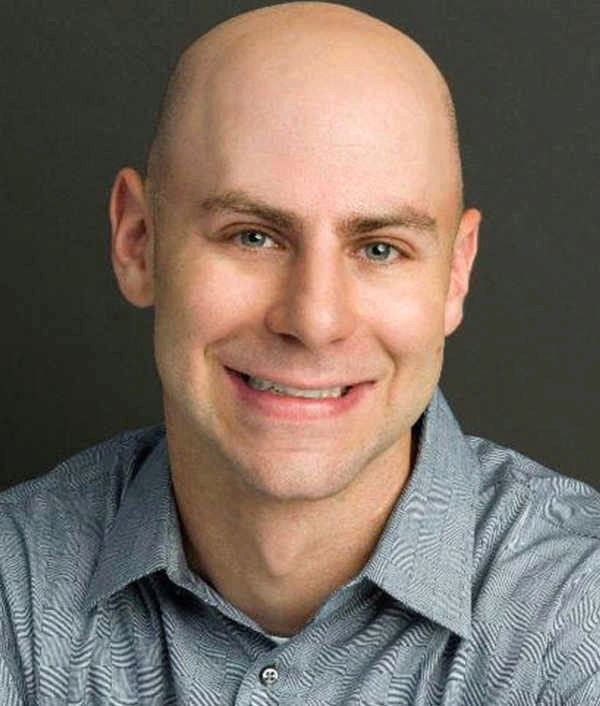 Adam Grant
Best-selling author of Originals and Give and Take, Host of the WorkLife Podcast, The Saul P. Steinberg Professor of Management at Wharton, and Faculty Co-Director at Wharton People Analytics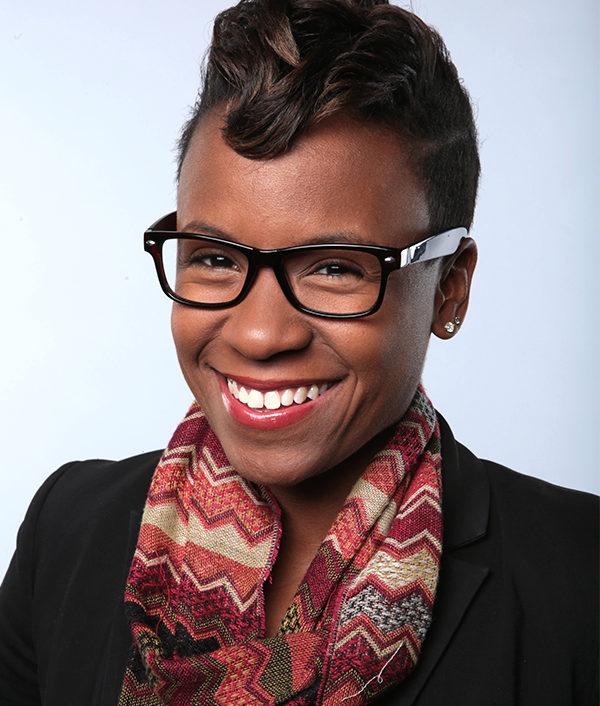 Stephanie Lampkin
CEO of Blendoor
More
Tech entrepreneur and Future of Work visionary Manish Goel is the Founder and CEO of TrustSphere, the pioneers in Relationship Analytics and passive Organizational Network Analysis (ONA). A passionate advocate of Network Science, Goel helps global organizations understand the value of relationship capital and leverage network science to empirically understand how the organization functions, engages and collaborates. Earlier in his career, he was an Investment Director with PwC Venture Partners in London and Chairman of the not-for-profit Online Trust Alliance.
More
Shuba Gopal is a data scientist and Senior People Scientist in the People Insights group at the Broad Institute of MIT and Harvard. In her current role, she develops data-driven approaches to support the Broad community as it seeks to accelerate the understanding and treatment of human diseases. She studies how scientific teams collaborate and explores ways to model how people engage with each other, their physical environment and with the institute. Previously, she was a computational biologist, developing algorithms and statistical methods to predict clinical outcomes in diseases states. In addition to her scientific contributions, Gopal was co-chair of an institute-wide strategic planning exercise known as Broadnext10. She helped lead a workstream focused on defining the key components of Broad's culture and what would be needed to sustain it in the decade ahead. She has published numerous peer-reviewed scientific papers, co-authored a bioinformatics textbook and was recognized with a Broad Excellence and Achievement award in 2014.
Gopal earned her B.A. from Sarah Lawrence College and her Ph.D. in computational genomics from Rockefeller University. She taught bioinformatics at the Rochester Institute of Technology for five years prior to joining the Broad Institute in 2009.
More
Stephanie Lampkin, TEDx speaker and former downhill ski racer, has graced the cover of The Atlantic, MIT Tech Review 35 under 35 and Forbes to name a few. She is the founder & CEO of Blendoor, enterprise software that mitigates unconscious bias in hiring. Stephanie has had a 15 year career in the tech industry founding two startups and working in technical roles at Lockheed, Microsoft, and TripAdvisor. Stephanie holds a BS in Management Science & Engineering from Stanford University and an MBA from MIT. Born in SE Washington, DC to a homeless single mother that battled a drug addiction, Stephanie has seen the world through many lenses and experienced being over-marginalized and underestimated. These experiences have given her insights that she now uses to promote technology that levels playing fields and helps us see people better.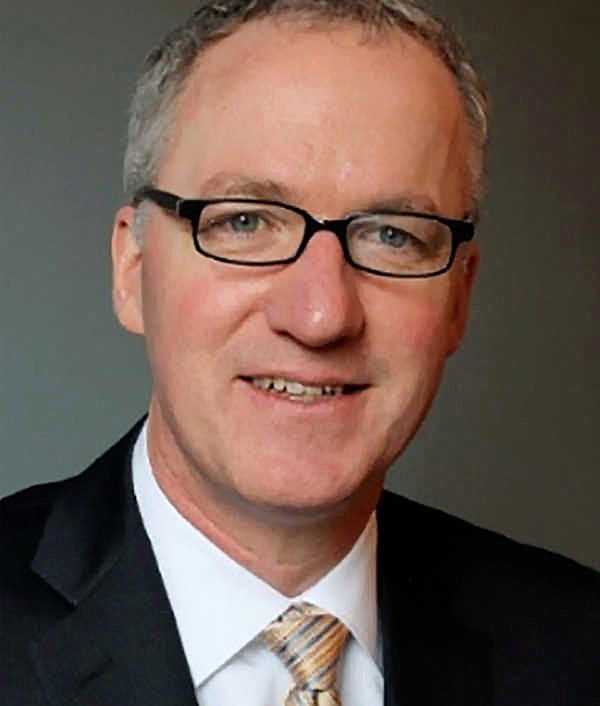 Cade Massey
Practice Professor of Operations, Information, and Decisions at Wharton, Co-host of Wharton Moneyball, and Faculty Co-Director at Wharton People Analytics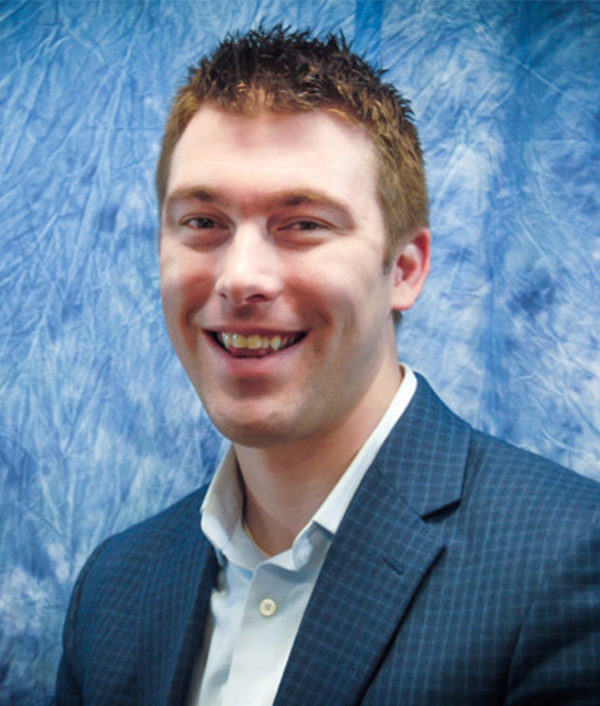 Brock McKeel
Senior Director of Digital Operations at Walmart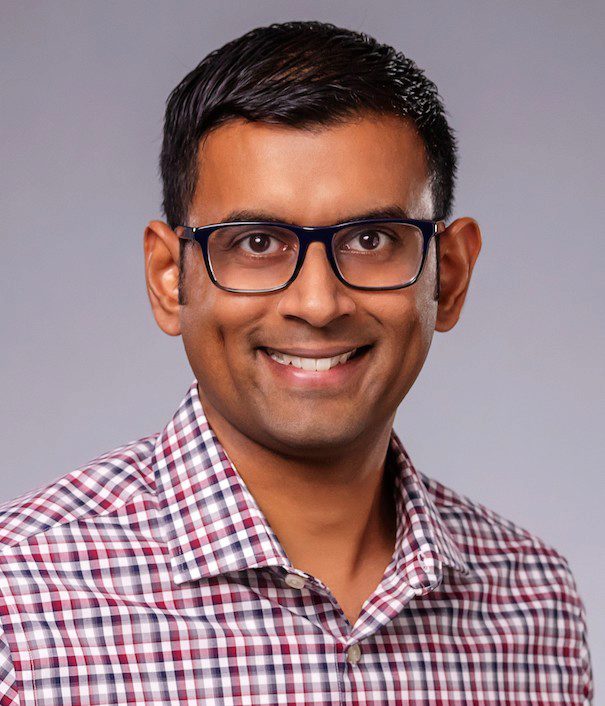 Arvind Narayanan
Professor of Computer Science at Princeton University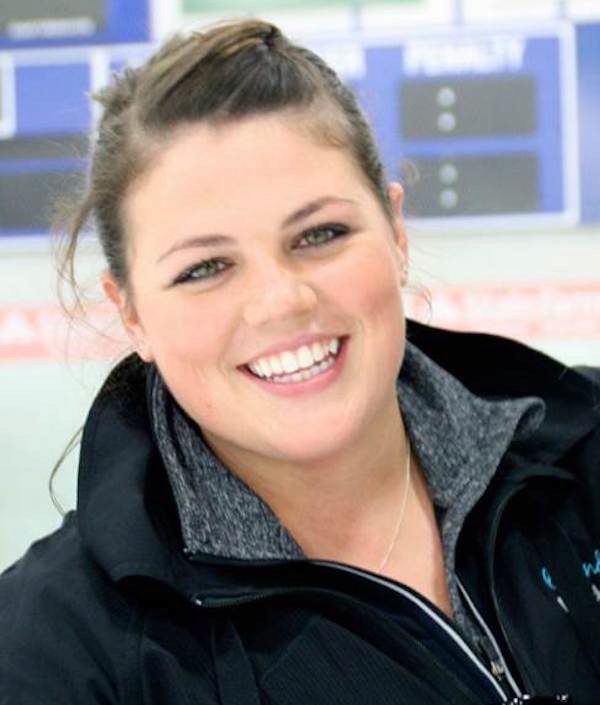 Noelle Needham
Amateur Scout at the Toronto Maple Leafs
Daniel Pink
New York Times Best-selling Author of When and Drive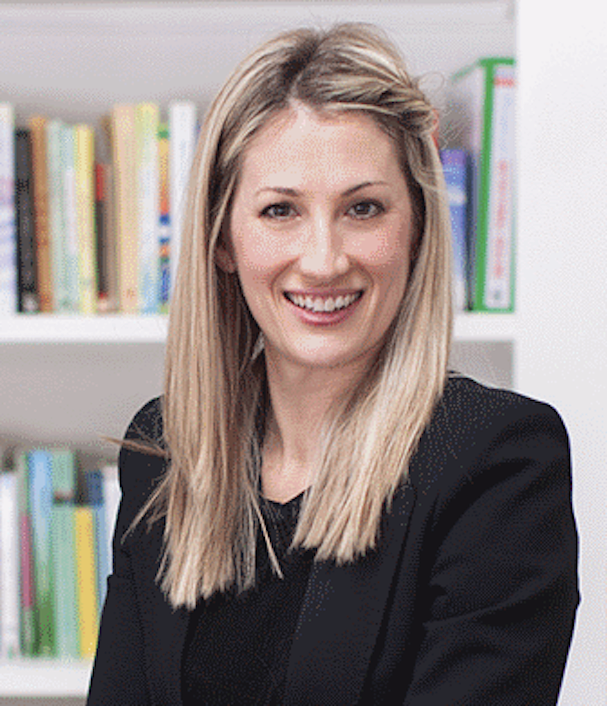 Meg Popovic
Director of Player Well-Being and Performance at the Toronto Maple Leafs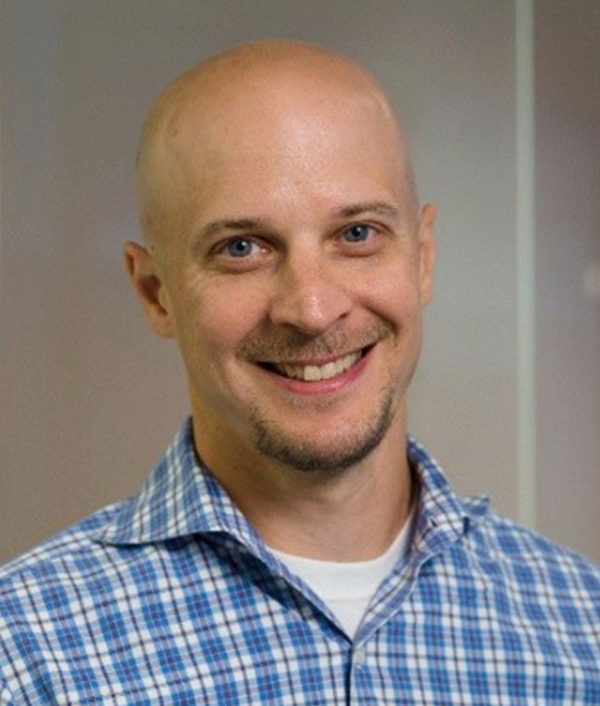 Andy Porter
Chief People Officer at the Broad Institute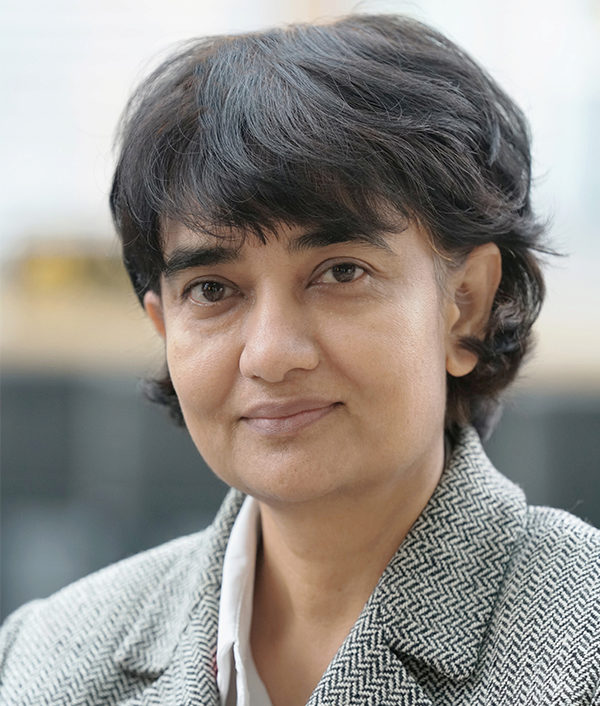 Rita Singh
Research Faculty at the Language Technologies Institute at Carnegie Mellon University
More
Andy Porter is the chief people officer at the Broad Institute of MIT and Harvard. There, he leads the Human Resources function and is responsible for creating an organizational environment that fully enables the success of the Broad mission by attracting, developing, and retaining top talent.
Porter brings over fifteen years of experience to the job, most recently as Vice President of Human Resources and Organizational Development at Merrimack Pharmaceuticals. Prior to joining Merrimack, he served as head of Human Resources at Dyax Corp, worked for several years as an independent consultant within the biotech and pharmaceutical industries, and held roles in Human Resources at Harvard-affiliated hospitals. Additionally, Porter has spent time outside of his full-time roles teaching as an adjunct professor at MCPHS University, and sharing his views on organizations and talent management as a contributor to the blog "Fistful of Talent."
Porter holds a B.S. degree in organizational psychology from Bridgewater State University, and an M.S. in organizational development from American University.
More
Dr. Rita Singh is an Associate Research Professor at Carnegie Mellon University's Language Technologies Institute, and (by courtesy) at the Department of Electrical and Computer Engineering. She is an affiliate of the Institute for Strategic Analysis at CMU, and of the DHS Center of Excellence in Criminal Investigations and Network Analysis at George Mason University.  At CMU she leads the Forensic Voice Analysis group. She also co-leads the Robust Speech Recognition group and the Machine Learning for Signal Processing groups at CMU.  Over the past two decades, Dr. Singh's research has spanned broad areas of the speech and audio processing. She has worked on multiple aspects of automatic speech recognition and audio processing, including ASR in high-noise environments, distant speech recognition, microphone array processing etc. Dr. Singh has authored and co-authored a large number of articles on these subjects, including an edited volume on the topic of Noise Robust Speech Recognition. She holds several patents in the general area of speech and audio information processing. She is the co-lead designer of the CMU Sphinx-4 speech recognition system, which was one of the most popular ASR systems in the world over the past decade. Currently her research focuses on profiling humans from their voice.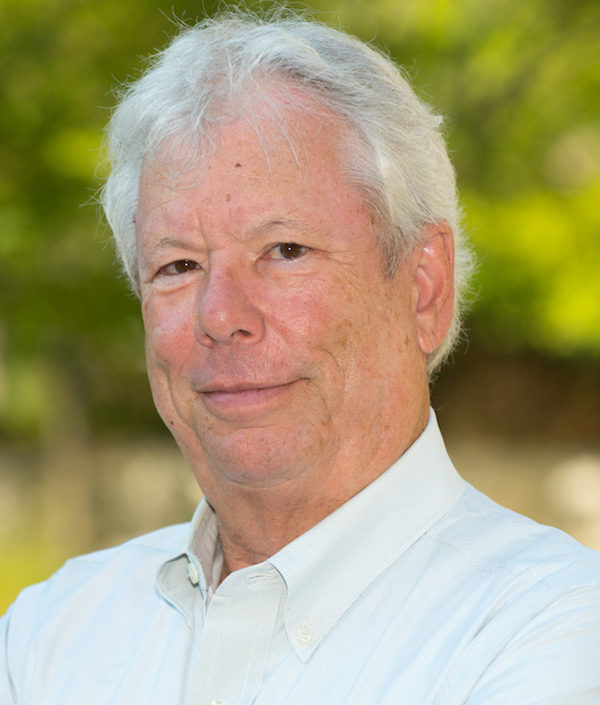 Richard Thaler
2017 Nobel Prize Winner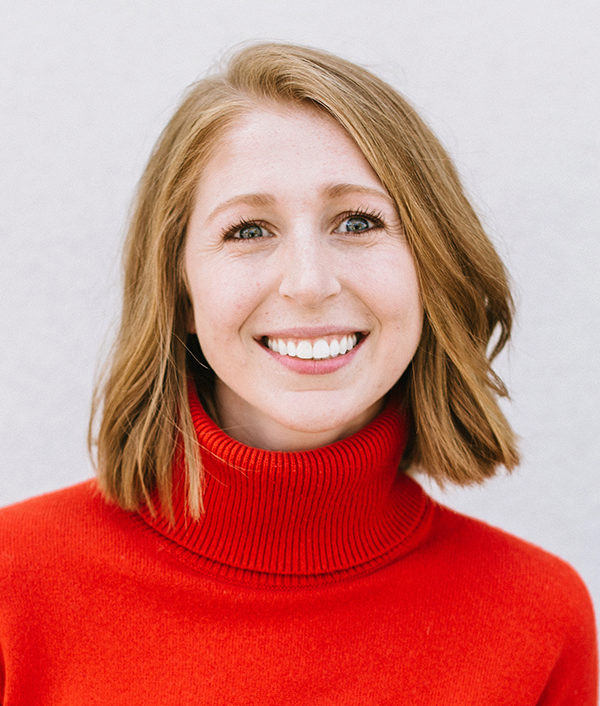 Stefanie Tignor
People Scientist at Humu
Andy Trainor
Senior Director at Walmart Academies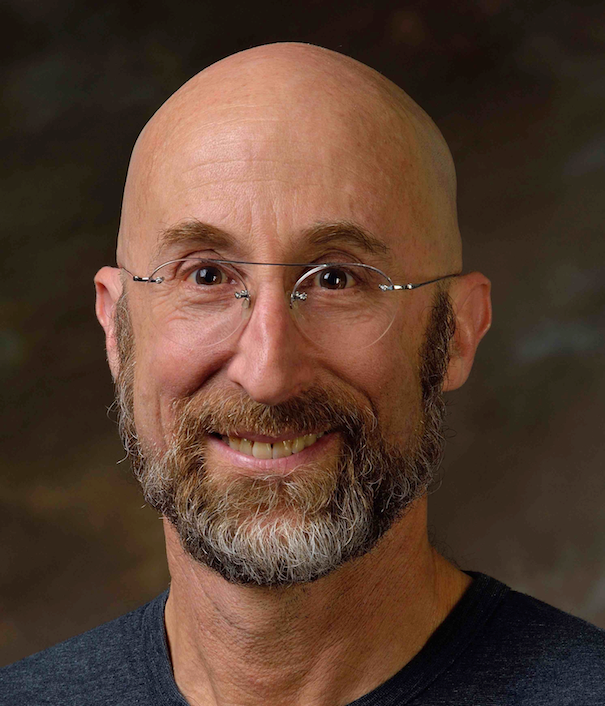 Lyle Ungar
Professor of Computer and Information Science at The University of Pennsylvania
More
Richard H. Thaler is the 2017 recipient of the Nobel Memorial Prize in Economic Sciences for his contributions to behavioral economics. Thaler studies behavioral economics and finance as well as the psychology of decision-making which lies in the gap between economics and psychology. He investigates the implications of relaxing the standard economic assumption that everyone in the economy is rational and selfish, instead entertaining the possibility that some of the agents in the economy are sometimes human.
Thaler is the co-author (with Cass R. Sunstein) of the global best seller Nudge (2008) in which the concepts of behavioral economics are used to tackle many of society's major problems. In 2015 he published Misbehaving: The Making of Behavioral Economics. He has authored or edited four other books: Quasi-Rational Economics, The Winner's Curse: Paradoxes and Anomalies of Economic Life, and Advances in Behavioral Finance (editor) Volumes I and II. He has published numerous articles in prominent journals such as the American Economics Review, the Journal of Finance and the Journal of Political Economy.
Thaler is a member of the National Academy of Science, the American Academy of Arts and Sciences, a Fellow of the American Finance Association and the Econometrics Society, and in 2015 served as the President of the American Economic Association.
Before joining the University of Chicago faculty in 1995 Thaler taught at the University of Rochester and Cornell as well as visiting stints at The University of British Columbia, the Sloan School of Management at MIT, the Russell Sage Foundation and the Center for Advanced Study in Behavioral Sciences at Stanford.
Originally from New Jersey, Thaler attended Case Western Reserve University where he received a bachelor's degree in 1967. Soon after, he attended the University of Rochester where he received a master's degree in 1970 and a PhD in 1974. He joined the Chicago Booth faculty in 1995.
More
Stefanie Tignor is a People Scientist and Analytics Lead at Humu, based in Mountain View CA. At Humu Stefanie uses her academic training to implement scientifically validated interventions and analytic approaches to help make work better for everyone, everywhere. Prior to joining Humu Stefanie was a professor in Northeastern University's D'Amore-McKim School of Business, teaching consumer psychology and researching the intersection of personality, emotional experience, and well-being. Stefanie's research has been published in the Journal of Personality and Social Psychology, the Journal of Personality, and the Journal of Public Policy and Marketing.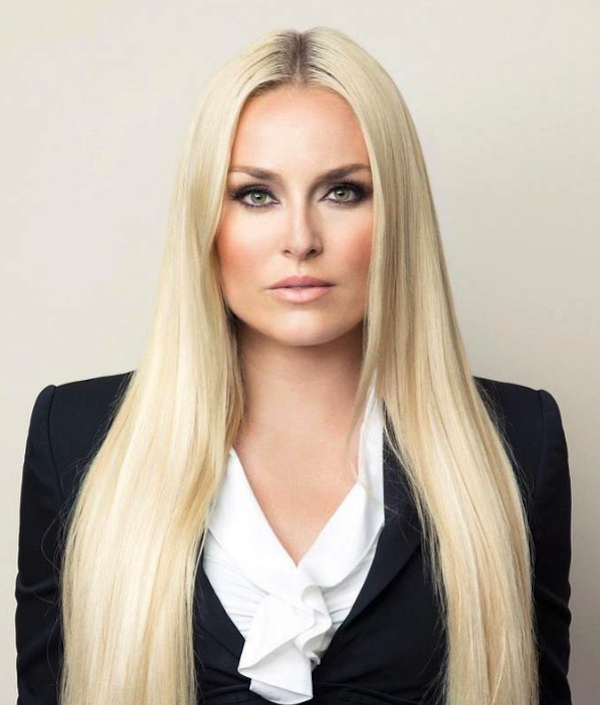 Lindsey Vonn
Olympic Gold Medal Skier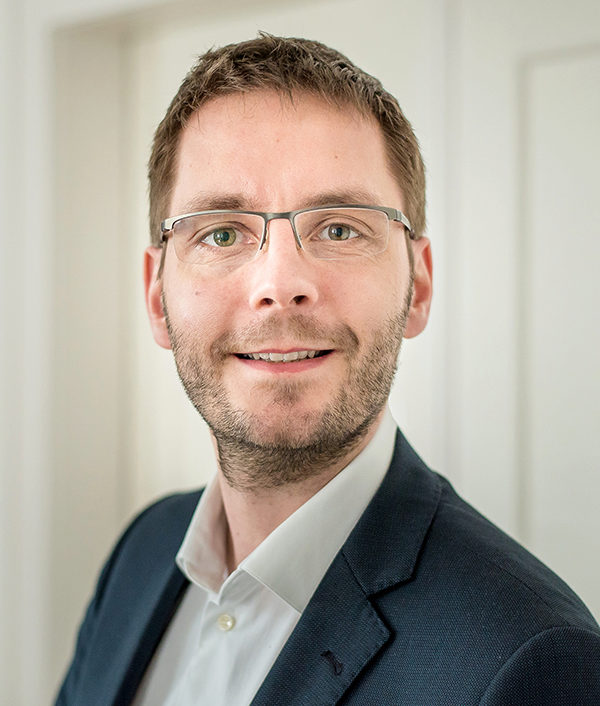 Sebastian Wernicke
Chief Data Scientist at ONE LOGIC
More
Dr. Sebastian Wernicke serves as Chief Data Scientist at ONE LOGIC. There, together with his team of over 30 interdisciplinary Data Scientists, he supports organizations across industries to turn their vast data collections into tangible value. Sebastian originally studied bioinformatics and previously worked across many disciplines from strategy consulting to massive-scale genomics. He is also widely known for his TED Talks – some more serious than others – around data and statistics, which have been viewed over four million times.