We are committed to developing the next generation of leaders in the field of people analytics.
Internships
Wharton People Analytics (WPA) partners with companies and not-for-profit organizations to place a select number of rising 2nd-year Wharton MBA students into summer internships with leading people analytics practices.
This is a unique opportunity to work in a people analytics practice under the guidance of the WPA team. The WPA team will help to select and prepare the intern for the position, and debriefs her/him upon her/his return. The position is designed for someone moving into people analytics full-time.
Summer 2019 Opportunities:
Wharton People Analytics/Teach For America internship
The Teach For America internship offers the opportunity to work at the nonprofit leader in the people analytics space. Through this internship you will have the opportunity to lead a cutting-edge project from start to finish that will be implemented and used in the TFA recruitment process. While this innovation will not only advance knowledge in the space it will also lead to more teachers serving our communities and change kids' lives and their set of opportunities.
The People Analytics/Teach for America Internship Application, open to first-year MBA students, is up on CareerPath. Deadline to apply is December 3.
Microsoft Customer Solutions Analyst Intern
Workplace Analytics is a new product from Microsoft that harnesses data from the "digital exhaust" of everyday working patterns at organizations (think emails, meetings, chat) and bubbles up the insights in an accessible and configurable platform.
This role is a combination of product strategy + management consulting + human capital + data. Success in this role usually takes a combination of a consulting mind, an interest in data, and passion for people analytics. On a day-to-day basis, this role means working with senior executives at our customers, and figuring out how to leverage behavioral data to address their problems, questions, and challenges. It's then taking the learnings from that work and feeding it directly into our product team.
The Microsoft Customer Solutions Analyst Internship Application, open to first-year MBA students, is up on CareerPath.
For more information, please contact our Director of Student Engagement, Michelle Young at youngmic@wharton.upenn.edu.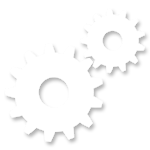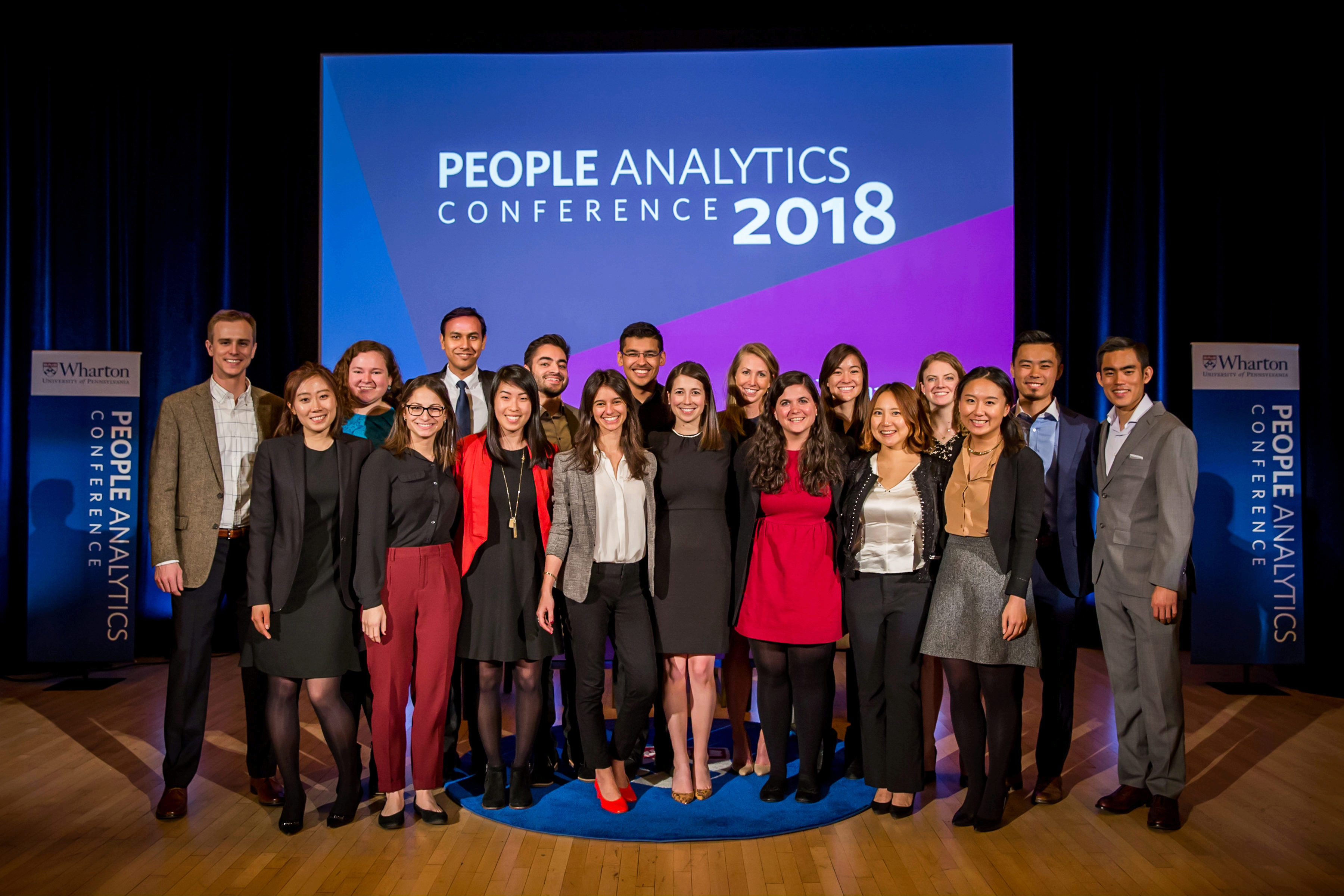 We accept applications each year for the competitively selected Wharton People Analytics Conference Team. This group of first and second year MBA students works alongside Professors Adam Grant, Cade Massey, and Wharton People Analytics Executive Director Laura Zarrow to plan and implement the entire conference.
This experience affords the students an extraordinary opportunity to network with leading organizations and individuals in the field of People Analytics, while advancing their own understanding of the discipline.
Led by a student Chair, the Conference Team takes responsibility for cultivating sponsors; the strategic planning and implementation of marketing and communication; comprehensive logistics; competition planning, promotion and management; and program development. It is a year-long commitment that stands out for its members as one of their most defining Wharton experiences.
For more information on joining the Wharton People Analytics Conference Team please contact info@peopleanalyticsconference.com.
Wharton People Analytics visits Google NYC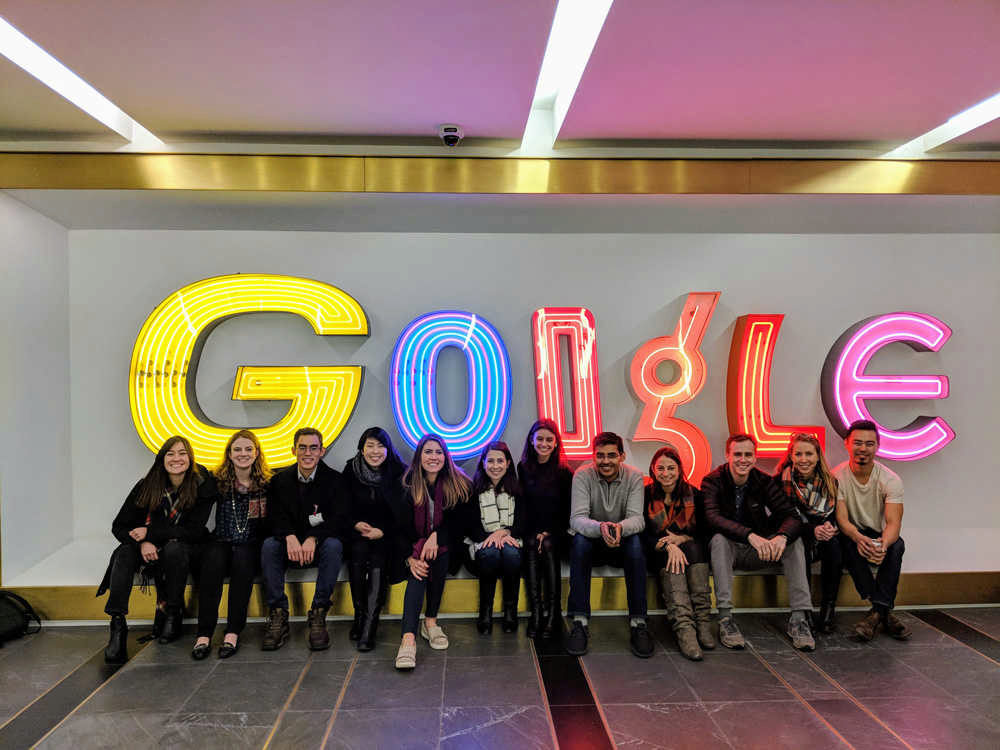 Google People Analytics hosted the Wharton People Analytics Conference (WPAC) Team to discuss the latest trends in People Analytics, how Google has sustained its culture throughout massive growth, and the role of People Analytics in enabling every individual at Google to be successful.
Google's Director of People Analytics, Dr. Brian Welle, provided an overview of how People Operations at Google is structured, and explained that all people decisions at Google are backed by data and analytics. Welle noted that Google's goal is not only to find and retain talent, but also to create environments that maximize each individual's potential.
The short visit provided an opportunity for extensive Q&A between the WPAC Team and members of Google's People Operations group, shedding light on concrete applications of people analytics from a leader in the field.
Wharton Executive Education Launches a New Program
People Analytics: HR Transformation through Data
Discover how to use data to make more informed people-related decisions and learn the best tools for defining and cultivating organizational culture. Join Professors Cade Massey and Matthew Bidwell to experience a true learning laboratory with executives from all over the world.
Sign up to hear about future opportunities like this.
Academic Director Cade Massey on the People Analytics experience
Applied Insights Lab: Inclusion in the Workplace
We are assembling a team of 5 MBA students to work under the leadership of Professor Stephanie Creary on the inaugural Inclusion in the Workplace Report.  Supported by a research coordinator from Wharton People Analytics, the team will design, administer and analyze a survey of major organizations on their inclusion practices. This year-long project will give students an opportunity to put people analytics to use to uncover current organizational trends and needs, while translating that research into digestible materials for the business community.  
We are seeking students with a serious interest in diversity and inclusion issues, human capital, data collection and analysis, and translation of research into practice. Previous experience working on organizational diversity and inclusion initiatives and/or previous coursework focused on diversity and inclusion is recommended and preferred though is not required (e.g., past or current enrollment in MGMT 624).  Skills in project management, written communication, design, analytics, and collaboration are all encouraged to apply. The team will meet weekly throughout the duration of the project. 
The application is now closed.
For more information, please contact our Director of Student Engagement, Michelle Young at youngmic@wharton.upenn.edu. 
Wharton Analytics Fellows
The Wharton Analytics Fellows program unites competitively selected Wharton MBAs, undergraduates, and researchers in pursuit of a common goal: tackling real-life, complex people challenges using the power of analytics.
Over the course of the academic year, teams work with clients to identify objectives, explore data resources, develop hypotheses, and project plans. They then test hypotheses, working in tandem with the clients and the Wharton research experts throughout the process. Past clients have included Teach for America, the S.E.C., L'Oreal, and Vanguard.
Each project culminates in a presentation to the client organization, where the team shares the key insights and quick-win opportunities, placing special emphasis on actionable next steps that enable clients to immediately capture value using the team's findings.
For more information, please visit the website.

Professors Bidwell and Massey collaborated with Professor Martine Haas on a 6-hour, open-enrollment, on-line People Analytics course. The course launched in December 2015 as part of Wharton's Business Analytics Specialization program. From the course description: "[We] explore the state-of-the-art techniques used to recruit and retain great people, and demonstrate how these techniques are used at cutting-edge companies…explain how data and sophisticated analysis is brought to bear on people-related issues, such as recruiting, performance evaluation, leadership, hiring and promotion, job design, compensation, and collaboration."