Evidence-based decision-making
to help people and organizations thrive, together.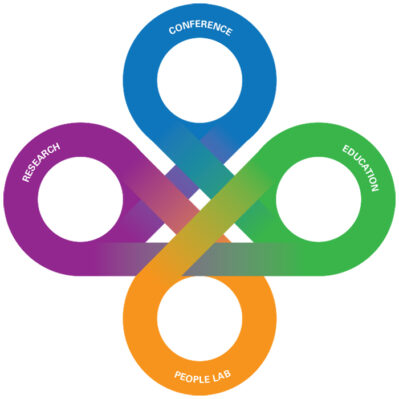 Thanks to the generous support of the Larry & Celia Moh Foundation, the Moh Foundation Applied Insights Lab continues to bring students, researchers, and organizations together to advance the practice of people analytics.
Evidence-Based Solutions for Inclusion in the Workplace: Actions for Middle Managers
While disruptive times often breed uncertainty and a scaling back of investment in workforce talent, research has found that companies that renew their commitment to employee development in a downturn recover more quickly. To help companies create more effective talent management solutions in these unprecedented times, experts at Wharton People Analytics and DiversityInc Media, LLC collaborated to investigate the relationships among diversity and inclusion practices and employees' experiences at work, with a focus on the factors driving feelings of inclusion and belonging in companies today.
Wharton People Analytics Faculty Featured in MIT Sloan Management Review Series on People Analytics
News & Articles
Check out our Wharton People Analytics content feed for everything from academic papers and popular press articles to full conference videos and radio shows from Wharton People Analytics' faculty, staff and friends.
Wharton People Analytics
St. Leonards Court
3819 Chestnut Street, Suite 325
Philadelphia, PA 19104