KEYNOTE SPEAKER
Malcolm Gladwell
Named one of the world's 100 most influential people by TIME, staff writer for the New Yorker and #1 New York Times bestselling author of David and Goliath, Outliers, Blink, and The Tipping Point.
KEYNOTE SPEAKER
Maxine Williams
Facebook Global Director of Diversity
The strategic yet hands-on operational leader focused on developing strategies, implementing programs and building partnerships to fulfill our mission of making the world more open and connected.
KEYNOTE SPEAKER
Adam Silver
Commissioner, National Basketball Association.
Mr. Adam Silver has been a Deputy Commissioner and the Chief Operating Officer of National Basketball Association since July 2006.
KEYNOTE SPEAKER
Elisa Villanueva Beard
Chief Executive Officer, Teach For America
In 2015, Elisa became the sole CEO of Teach For America. Under her leadership, Teach For America currently impacts more than 750,000 students in over 2,600 schools.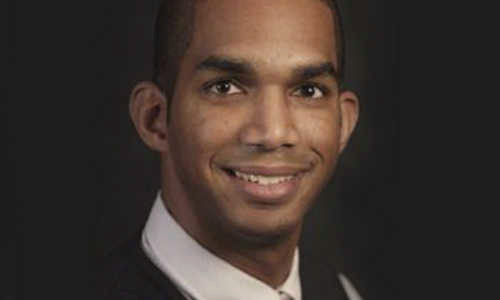 DEREK AVERY



Senior Associate Dean for Diversity & Global Initiatives and Sisel Professor of Management, Wake Forest University School of Business
More
Dr. Avery received his Ph.D. in Industrial/Organizational Psychology from Rice University in 2001.  His primary research interests are in workforce diversity (including, but not limited to racioethnicity, sex, age, experience, religion, and culture). He is perhaps best known for his work on diversity climates, which has established them as: (a) instrumental in reducing demographic differences in employee engagement, absenteeism, turnover, and individual performance and (b) key drivers of unit-level customer satisfaction and sales growth. He is an active member of the Academy of Management and a fellow of the Society for Industrial/Organizational Psychology and Association for Psychological Science. Presently, he is an associate editor of the Journal of Business and Psychology and has served on editorial boards of numerous top tier journals in recent years.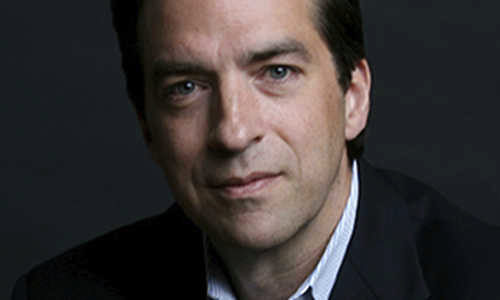 ADAM BRYANT
Corner Office Columnist, The New York Times
More
Adam Bryant conducts interviews with chief executives for Corner Office, a feature about leadership and management in The New York Times and on NYTimes.com that he started in March 2009.  Adam has had many roles at The Times, including business reporter, deputy business editor, deputy national editor and senior editor for features. He is also a former senior writer and business editor at Newsweek magazine. Adam was the lead editor of a series on the dangers of distracted driving that won a Pulitzer Prize for National Reporting.
He is the author of two books. His most recent, Quick and Nimble; Lessons from Leading CEOs on How to Create a Culture of Innovation, was published in January 2014. His first book, The Corner Office; Indispensable and Unexpected Lessons from CEOs on How to Lead and Succeed, was a New York Times bestseller.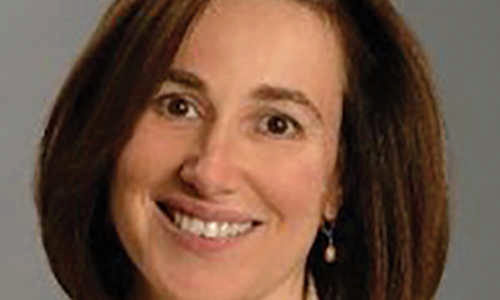 SIGAL BARSADE
Joseph Frank Bernstein Professor of Management, The Wharton School
More
An award-winning researcher and teacher, Professor Barsade's expertise is in emotional intelligence, organizational culture, unconscious bias, leadership and top management teams. Prior to joining Wharton in 2003, Sigal taught at Yale University for a decade. She has consulted to or been a speaker for numerous large corporations across myriad industries such as Coca-Cola, Comcast, Google, KPMG, the NBA, Sunoco; health care and biopharma organizations such as GlaxoSmithKline; public and not for profit corporations such as the OECD and the United Nations; as well as to small entrepreneurial organizations. Professor Barsade has published in the top academic research journals in her field, and has served on the editorial boards of the Administrative Science Quarterly, Organizational Behavior and Human Decision Processes and Organization Science.  She is also often interviewed by, and has her research referenced in the general media, such as the Wall Street Journal, New York Times, Business Week, and Forbes, as well as national and regional news outlets.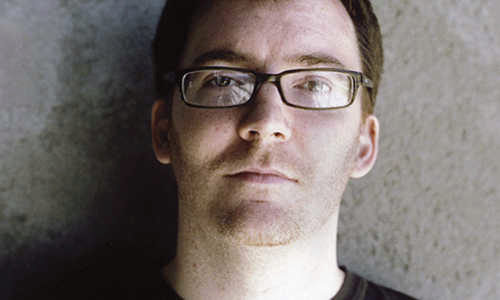 R. LUKE DUBOIS
Artist, Composer, Engineer
More
R. Luke DuBois is a composer, artist, and performer who explores the temporal, verbal, and visual structures of cultural and personal ephemera. He holds a doctorate in music composition from Columbia University, and has lectured and taught worldwide on interactive sound and video performance. Stemming from his investigations of "time-lapse phonography," DuBois' projects reveal the average sonority, visual language, and vocabulary in music, film, text, or cultural information. An active visual and musical collaborator, DuBois is the co-author of Jitter, a software suite for the real-time manipulation of matrix data developed by San Francisco-based software company Cycling'74. DuBois is also the director of the Brooklyn Experimental Media Center at the NYU Tandon School of Engineering, and is on the Board of Directors of the ISSUE Project Room.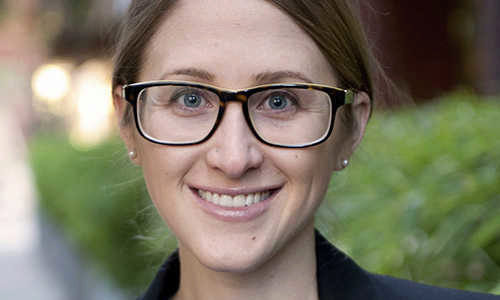 JOELLE EMERSON
Founder & CEO, Paradigm
More
Joelle is the Founder and CEO of Paradigm, a strategy firm that takes a data-driven approach to designing stronger, more inclusive organizations. Paradigm works with innovative companies across industries, from technology and financial services to law and media, to consult and advise on diversity and inclusion. Their work has been featured in The Wall Street Journal, Harvard Business Review, The New York Times, The New Yorker, Fortune, and several other outlets. In 2015, Joelle was named to Vanity Fair's "Next Establishment" list for being one of the "most ambitious, innovative, disruptive entrepreneurs" of the year.
Before founding Paradigm Joelle was a women's rights employment lawyer. As a Skadden Fellow at Equal Rights Advocates, she represented women in gender discrimination and sexual harassment litigation, and she advocated for local, state, and federal policies to ensure equal pay and other workplace protections for women. Joelle is a graduate of Stanford Law School.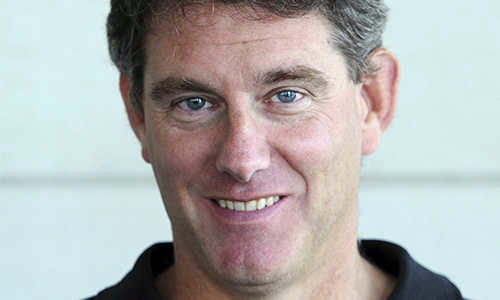 Peter Fader
Frances and Pei-Yuan Chia Professor of Marketing, The Wharton School
More
Peter S. Fader is the Frances and Pei-Yuan Chia Professor of Marketing at the Wharton School of the University of Pennsylvania. His expertise centers around the analysis of behavioral data to understand and forecast customer shopping/purchasing activities. He works with firms from a wide range of industries, such as telecommunications, financial services, gaming/entertainment, retailing, and pharmaceuticals. Managerial applications focus on topics such as customer relationship management, lifetime value of the customer, and sales forecasting for new products. Much of his research highlights the consistent (but often surprising) behavioral patterns that exist across these industries and other seemingly different domains. These insights are reflected in his book, "Customer Centricity: Focus on the Right Customers for Strategic Advantage."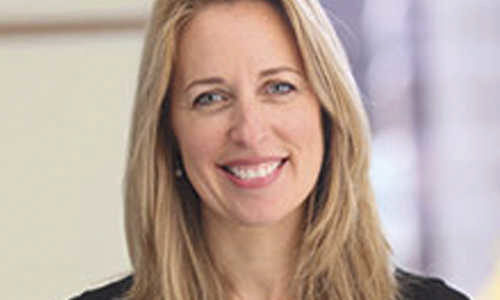 MARTINE HAAS
Associate Professor of Management, The Wharton School
More
Professor Martine Haas is an Associate Professor of Management at the University of Pennsylvania's Wharton School. Previously, she served as an assistant professor at Cornell University's School of Industrial & Labor Relations, and as a visiting professor at London Business School. Professor Haas's work focuses on collaboration in global, knowledge-intensive organizations. Her research and teaching interests include global teams, knowledge sharing, information technology use, managing human capital, implementing strategic capabilities, field research methods, and the sociology & social psychology of organizations.
She has also worked for McKinsey & Company in London and for the international aid agency Oxfam, and as a consultant to a range of organizations including the World Bank, the BBC, and the Tate Gallery of Modern Art. Professor Haas received her Ph.D. in Organizational Behavior from Harvard University, an M.A. in International Relations from Yale University, and a B.A. in Human Sciences from Oxford University.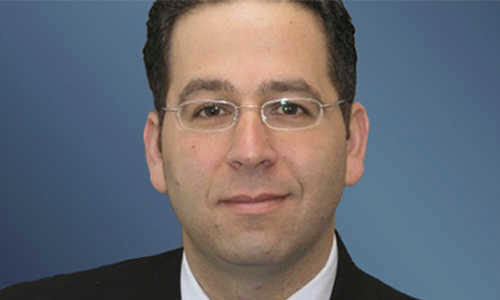 GUY HALFTECK
Founder & CEO, Knack
More
Guy is the founder & CEO of Knack. He started Knack after a New York hedge fund turned down his application for an early-career job opportunity. Guy realized that labor market decisions using traditional "signals" weren't working well (at least not for him). This rejection led him to look for a better, smarter way to signal talent and potential. Guy found the inkling in his game theory notes from a class he took at Harvard. Building on the idea that micro-behaviors and signaling in games are key to solving this problem, Guy brought together a world-class team that includes people from game theory and game design, computer graphics, behavioral science and psychology, computational neuroscience, software engineering, artificial intelligence, post secondary education, and workforce development to develop and bring to market a technology platform that combines games, behavioral science, and data analytics. The platform empowers people from all walks of life and socioeconomic backgrounds to discover and broadcast their talent, connect with opportunity, and live to their full potential. Guy grew up in Israel and served as a ship vice-commander in the Navy.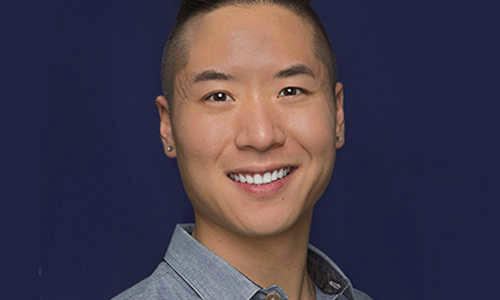 Steven Huang
Strategist, Culture Amp
More
Steven left his career as an actuary to join the wave of pioneering HR professionals in the People Analytics industry. He was Culture Amp's first Strategist; helping customers align their company culture to business objectives. Prior, he was the first HR analyst at Square (2014), and also at Facebook (2011). His career ambition is to fundamentally change the way we work by bringing data solutions to Human Resources. Steven has a B.S. in Business from Babson College.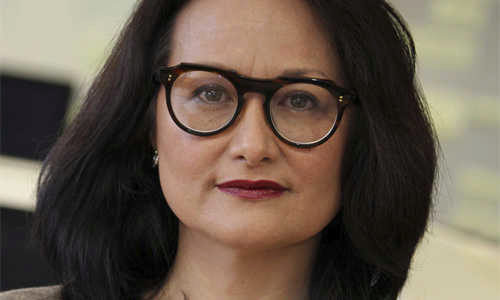 PAMELA KATO
Owner, P. M. Kato Consulting and Scientific Advisor, Emteq
More
Pamela Kato is an internationally recognized expert on serious games. She was Professor of Serious Games at Coventry University in the UK where she led the Serious Games Institute (SGI) to set the highest standards for serious games research and to promote processes for developing and distributing effective and engaging serious games. She was the founding President and CEO at HopeLab in Silicon Valley where she led the efforts to develop and conduct research on the original Re-Mission, a widely acclaimed game for young people with cancer evaluated in a multi-center randomized trial published in Pediatrics. As the owner of P. M. Kato Consulting, Dr. Kato currently works with international companies, government agencies and NGOs. Her work has received international media coverage in The Guardian, The Wall Street Journal, The Washington Post, U.S. News & World Report, USA Today, National Geographic Magazine, The Times of India, Mumbai Mirror, AFP and Xinhua News. Dr. Kato received her masters in Counseling and Consulting Psychology from Harvard University and her Ph.D. in Psychology from Stanford University.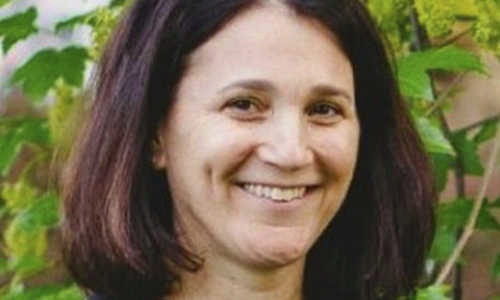 DAWN KLINGHOFFER
General Manager, HR Business Insights at Microsoft
More
Dawn Klinghoffer is the General Manager of HR Business Insights at Microsoft in Redmond, Washington. Her responsibilities include advanced people analytics & research for Microsoft's business units globally, analytics support for HR programs such as Global Talent Acquisition, Global Diversity & Inclusion, Global HR Operations, reporting tools and technology for HR, and HR data privacy. Dawn started her career with Microsoft over 18 years ago in Corporate Accounting, but has spent the last 13 years in the People Analytics space, as the team has grown in scope and scale. Before Microsoft, Dawn worked as an Actuary with leading insurers. Dawn graduated with a BA in Mathematics from Bucknell University.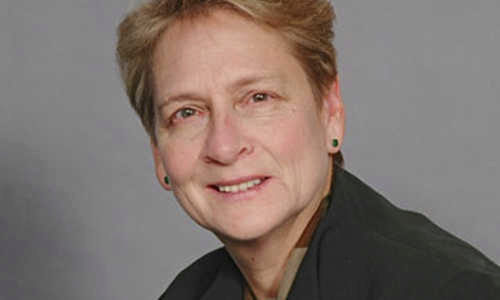 LAURA LISWOOD
Secretary General, Council of Women World Leaders, Former Managing Director and Senior Advisor, Goldman Sachs
More
Laura Liswood was named Managing Director, Global Leadership and Diversity for Goldman Sachs. Working on issues of globalization and workforce diversity, she was a Senior Advisor to the firm from 2002-2016. She provides a unique perspective on diversity and inclusion and has presented to many global companies, the U.S government, and non-profit organizations around the world.
Liswood is the Secretary General of the Council of Women World Leaders, located in Washington, DC, which is composed of women presidents, prime ministers, and heads of government. The work of the Council expands the understanding of leadership, establishes a network of resources for high-level women leaders, and provides a forum for the group to contribute input and shape the international issues important to all people. Liswood co-founded the Council with President Vigdís Finnbogadóttir of Iceland.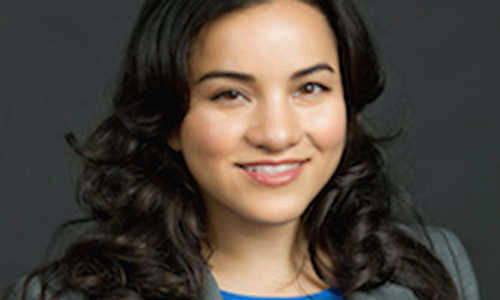 CORINNE LOW
Assistant Professor of Business Economics and Public Policy
More
Corinne Low is an Assistant Professor of Business Economics and Public Policy at the Wharton School, specializing in family economics and economic development.  Her research brings together applied microeconomic theory with lab and field experiments to understand the determinants of who gets how much across gender and age lines. Current ongoing projects focus on the tradeoff women make between career and family in the US, the impact of teaching girls negotiation skills in Zambia, and how expanded access to in vitro fertilization affects women in Israel.
Corinne received her PhD in economics from Columbia University and her undergraduate degree in economics and public policy from Duke University, after which she worked as a consultant for McKinsey and Co. At Wharton, Corinne teaches Managerial Economics in the MBA program.
Corinne received her PhD in economics from Columbia University and her undergraduate degree in economics and public policy from Duke University, after which she worked as a consultant for McKinsey and Co. At Wharton, Corinne teaches Managerial Economics in the MBA program.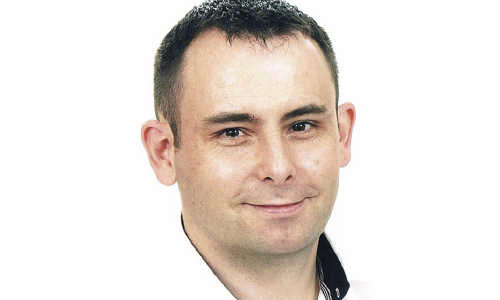 KEITH MCNULTY
Head of People Analytics and Measurement, McKinsey & Company
More
Originally a Pure Mathematician, Keith has worked for over a decade in I/O Psychology, Psychometrics and People Analytics.  Prior to his current role, Keith led the development of McKinsey's employee selection and assessment approach worldwide.
Keith has worked on people analytics and people measurement topics in most regions of the world.  His work currently focuses on the application of advanced statistical techniques and predictive analytics across the employee lifecycle, as well as advanced and innovative approaches to psychometrics.   He is passionate about establishing structured people processes and 'tidy data' principles as a foundation for effective people measurement and analytics.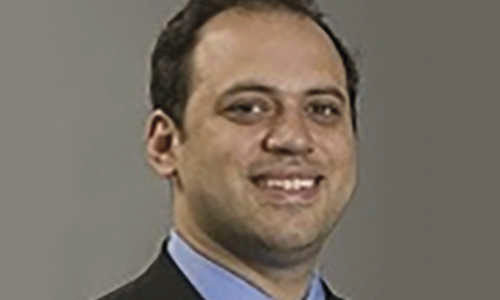 ETHAN MOLLICK
Edward B. and Shirley R. Shils, Assistant Professor of Management, The Wharton School
More
Prof. Ethan Mollick studies innovation and entrepreneurship, and the ways in which an individual's actions can affect firms and industries. His research includes early-stage entrepreneurship and crowdfunding; the way in which communities come together to innovate; and the factors that drive the performance of entrepreneurial companies.  Prof. Mollick also co-authored a book on the intersection between video games and business that was named one of the American Library Association's top ten business books of the year, and has studied the way that games can be used to motivate performance and to educate. His entrepreneurship simulations and games have won several awards, and are used by tens of thousands of students around the world. Prof. Mollick has worked with organizations ranging from DARPA to General Mills on innovation and entrepreneurship. Ethan Mollick received his PhD (2010) and MBA (2004) from MIT's Sloan School of Management and his bachelor's degree from Harvard University, magna cum laude, in 1997.
Keith has worked on people analytics and people measurement topics in most regions of the world.  His work currently focuses on the application of advanced statistical techniques and predictive analytics across the employee lifecycle, as well as advanced and innovative approaches to psychometrics.   He is passionate about establishing structured people processes and 'tidy data' principles as a foundation for effective people measurement and analytics.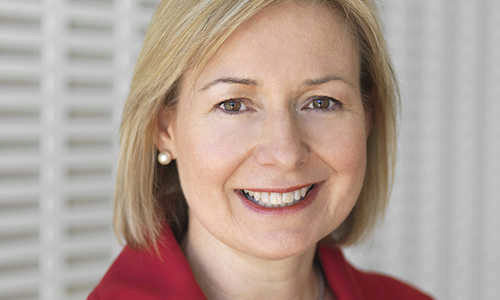 ROSALIND PICARD
Professor & Director of Affective Computing Research, MIT, Chairman & Co-founder, Empatica
More
Professor Rosalind W. Picard, Sc.D. is the founder and director of the Affective Computing Research Group at the Massachusetts Institute of Technology (MIT) Media Lab, co-director of the Media Lab's Advancing Wellbeing Initiative, and faculty chair of MIT's Mind+Hand+Heart Initiative. She has co-founded Empatica, Inc., which creates wearable sensors to improve health, and Affectiva, Inc., which delivers technology to measure and communicate emotion. Picard holds master's and doctorate degrees in electrical engineering and computer science from MIT. Over her career, Picard has been honored with dozens of best paper and distinguished lectureship awards for publications spanning areas of artificial intelligence including computer vision, pattern recognition, and machine learning, as well as in human-computer interaction, wearable sensors and affective computing. In addition, Picard is an active inventor with multiple patents, including wearable and non-contact sensors, algorithms, and systems for recognizing and responding respectfully to human affective information.
Corinne received her PhD in economics from Columbia University and her undergraduate degree in economics and public policy from Duke University, after which she worked as a consultant for McKinsey and Co. At Wharton, Corinne teaches Managerial Economics in the MBA program.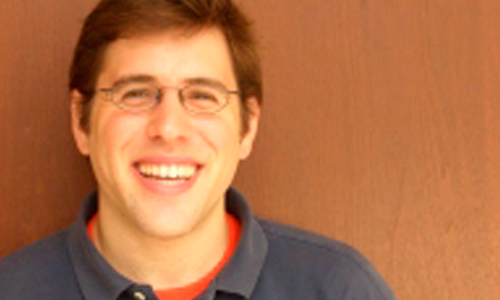 MATT SALGANIK
Professor, Department of Sociology, Princeton University
More
Matthew Salganik is Professor of Sociology at Princeton University, and he is affiliated with several of Princeton's interdisciplinary research centers: the Office for Population Research, the Center for Information Technology Policy, the Center for Health and Wellbeing, and the Center for Statistics and Machine Learning. His research interests include social networks and computational social science. Popular accounts of his work have appeared in the New York Times, Wall Street Journal, Economist, and New Yorker and he is the author of the forthcoming book Bit by Bit: Social Research in the Digital Age.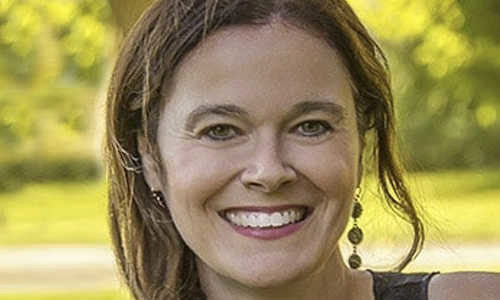 DR. KIERAN SNYDER
CEO and Co-Founder, Textio
More
Kieran is the CEO and Co-Founder of Textio, which makes a predictive engine that is changing the way people write. Textio analyzes job posts and outcomes data collected from around the globe to find the patterns that cause posts to succeed where others fail.. Prior to founding Textio, Kieran held product leadership roles at Microsoft and Amazon. Kieran has a PhD in linguistics from the University of Pennsylvania. Her work has appeared in Fortune, Re/code, Slate, and the Washington Post.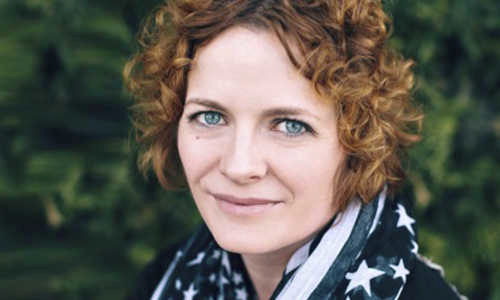 TRISHA WILLIAMS
Founder and Chief Creative Officer, Pigeon Hole Productions
More
Trisha Williams is the founder and Chief Creative Officer at Pigeon Hole Productions in San Diego, California, where she leads world building and visualization efforts. As a Master in Interactive Technology, Trisha has led Creative and Art Direction in the video game and interactive entertainment industries for over a decade. There, she has been instrumental in developing worlds from the largest vistas to the smallest interactions. Currently, Trisha is leading projects in partnership with scientific institutes that blend digital art and gaming with neuroscience research to rapidly iterate on visual interaction and virtual environments to study the human decision-making process through play. Trisha also teaches World Building in the School of Cinematic Arts at The University of Southern California. Through the class she instructs students of different disciplines and collaborations how to adapt the world building methodology to their area of focus in order to design engaging and immersive media.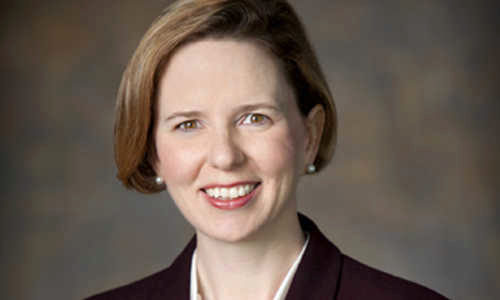 ANITA WILLIAMS WOOLLEY
Associate Professor of Organizational Behavior and Theory, Carnegie Mellon University, Tepper School of Business
More
As an Associate Professor of Organizational Behavior and Theory at Carnegie Mellon University's Tepper School of Business, Anita Williams Woolley teaches MBA and executive education courses on managing people and teams in organizations. Woolley's seminal work on team collective intelligence has been featured in over 700 publications and media outlets, including Forbes Magazine, the New York Times, and NPR. Woolley was named one of the 30 most influential industrial/organizational psychologists alive by Human Resources MBA Magazine in 2014. Woolley has a PhD in Organizational Behavior from Harvard University, where she also earned Bachelor's and Master's degrees.