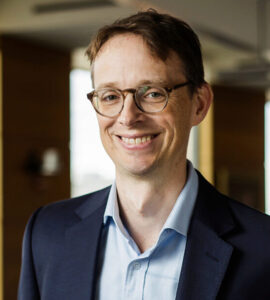 Matthew Bidwell
Matthew Bidwell's research examines new patterns in careers and employment, focusing on causes and effects of more short-term, market oriented employment relationships. He is particularly interested in the different kinds of career paths that people take in the modern labor market. Matthew's work has been published in a variety of academic journals and has been featured in the New York Times, Wall Street Journal and Financial Times. It has also been recognized with a Scholarly Achievement Award from the Academy of Management Human Resources Division, the John T. Dunlop Outstanding Scholar Award from the Labor and Employment Association and the Scholarly Contribution Award from Administrative Science Quarterly. He has also won the Wharton Teaching Excellence Award several times. He has served as a Senior Editor at Organization Science and is currently a faculty co-director of the Wharton People Analytics Initiative and faculty director of the Wharton CHRO Program.
Matthew holds a Ph.D. from the MIT Sloan School, an S.M. in Political Science from MIT, and an M. Chem from Oxford.
Xingmei Zhang and Yongge Dai Professor, Professor of Management at The Wharton School of The University of Pennsylvania; Faculty Co-Director, Wharton People Analytics Initiative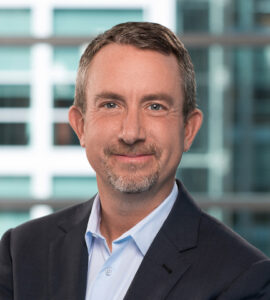 Brian Elliott
Brian Elliott is the Executive Leader of Future Forum. He has spent three decades leading teams and building companies as a startup CEO, as a product leader at Google, and now at Slack where he is a Senior VP. Brian started his career at Boston Consulting Group, and earned his MBA from Harvard Business School. His work has been published in Harvard Business Review, Fortune, and the Economist, and he is co-author of How The Future Works: Leading Flexible Teams to Do the Best Work of Their Lives.  Brian is a proud father of two young men.
Executive Leader, Future Forum & Senior Vice President, Slack (he/him)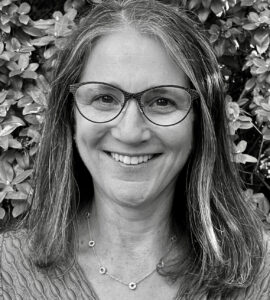 Dawn Klinghoffer
Dawn is the Vice President of the HR Business Insights team. Her responsibilities include advanced people analytics & research for Microsoft's business units globally including ownership of the employee listening systems, as well as analytics and reporting support for HR programs, including Global Diversity & Inclusion, Global HR Services, Talent Management, and Learning & Development. The team's work has been published in HBR, NY Times, Forbes, MIT Sloan Management and other news journals. Dawn has been at Microsoft for over 20 years and has held positions in HR and Finance.
Vice President, HR Business Insights, Microsoft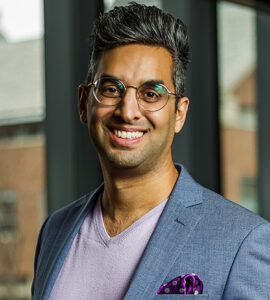 Samir Nurmohamed
Professor Samir Nurmohamed's research focuses on how people endure, respond and persist when experiencing adversity at work.
His research spans two key streams of research related to adversity: one on workplace motivation, primarily focusing on underdogs and the impact of expectations, and another on behavioral ethics, investigating how employees respond to the adversity of unethical behavior in their organizations. For example, most existing research shows that others' low expectations are detrimental to the performance of employees and groups within organizations, but he is interested in understanding why and when individuals can derive motivation and even achieve success when others question their capacity to succeed or treat them poorly. He has conducted his research using multiple methods in contexts such as leaders and employees in Fortune 500 corporations, job seekers at reemployment centers, and entrepreneurs seeking to bring new culturally contentious initiatives to the marketplace. His work has been published in academic journals such as the Academy of Management Journal and Organizational Behavior and Human Decision Processes and featured in practitioner outlets such as the New York Times, Harvard Business Review, The Athletic, and NPR's Hidden Brain.
He completed his Ph.D. in Management and Organizations at the University of Michigan and earned his B.A. in Economics and Philosophy at the University of Western Ontario.
Associate Professor of Management, The Wharton School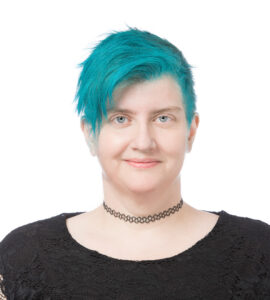 Cathy O'Neil
Cathy O'Neil earned a Ph.D. in math from Harvard and worked as a math professor at Barnard College before switching over to the private sector, working as a quant for the hedge fund D.E. Shaw and as a data scientist in the New York start-up scene. She is a regular contributor to Bloomberg Opinion and in 2016 wrote the book Weapons of Math Destruction: how big data increases inequality and threatens democracy. She is the CEO of ORCAA, an algorithmic auditing company, and is a member of the Public Interest Tech Lab at the Harvard Kennedy School. Her new book The Shame Machine: who profits in the new age of humiliation came out in March 2022.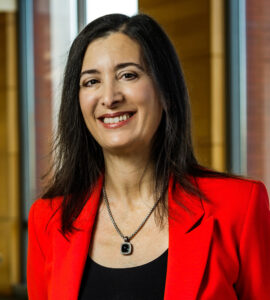 Nancy Rothbard
 Nancy Rothbard is the David Pottruck Professor at the Wharton School of the University of Pennsylvania. She served as the Chair of the Management Department from 2016 – 2021. She is currently the Deputy Dean of the Wharton School. Nancy earned her A.B. with honors in History from Brown University and her Ph.D. in Organizational Behavior from the University of Michigan. She began her career in organizational behavior as a Research Associate and case writer at the Harvard Business School. Prior to joining Wharton, she was on the faculty at the Kellogg School of Management as a post-doctoral fellow. Since joining the Wharton faculty in 2000, Nancy has taught in the undergraduate, MBA, WEMBA, PhD, and executive education programs, receiving the Wharton Teaching Commitment and Innovation Award and numerous Wharton Teaching Excellence Awards. She is faculty director for several Executive Education programs including the Women's Executive Leadership. 
She studies what motivates people to bring their full selves to work and how this affects their work engagement, performance, and relationships. In particular, she examines how people navigate the boundary between work and personal lives in the context of diverse organizations and technological change. She has worked with companies in a number of industries focusing on issues such as work motivation and engagement, teamwork, leadership, emotions, identity, the changing nature of work, and work-life balance issues. 
She is an award winning scholar and teacher who brings the latest thought leadership to her consulting and teaching. She has published her research in top academic research journals in her field and her work has been discussed in the general media in outlets such as ABC News, NBC News, Business Week, CNN, Forbes, National Public Radio, The New York Times, The Philadelphia Inquirer, The Toronto Globe and Mail, The New York Times, US News & World Report, The Wall Street Journal, and The Washington Post. 
David Pottruck Professor, Professor of Management, Deputy Dean, The Wharton School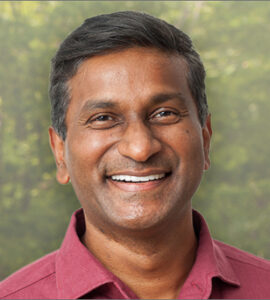 Prasad Setty
Former Vice President for People Analytics, Google
Former Vice President for People Analytics, Google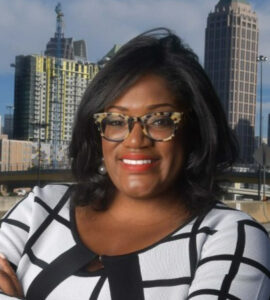 Nzinga "Zing" Shaw
Chief DEI Officer, The Recording Academy|GRAMMYs
Chief DEI Officer, The Recording Academy|GRAMMYs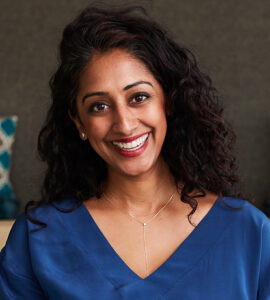 Sheela Subramanian
Sheela Subramanian is Vice President and co-founder of Future Forum. She holds 20 years of experience building high-growth global teams across Google, Slack, and startup organizations. As a champion for workplace equity, her work is cited in the Wall Street Journal, New York Times, Harvard Business Review, Fast Company, and other publications. She is also co-author of How The Future Works: Leading Flexible Teams to Do the Best Work of Their Lives. Sheela earned her BA from Stanford University and MBA from Harvard Business School and is the mother to two magical daughters.
Vice President, Future Forum (she/her)