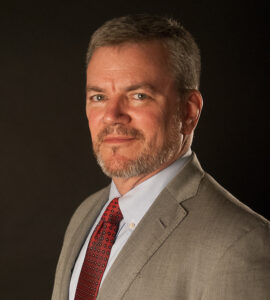 Tom Adams
Thomas Adams is the chief operating officer and general counsel for ORCAA.  He has over twenty-five years of business and legal experience. Prior to joining ORCAA he represented banks, companies and individuals on corporate, securities and business law matters. He also provided strategic advice, litigation support and expert witness testimony on issues relating to the financial crisis.  He graduated from Fordham Law School in 1989 and Colgate University in 1986. He is admitted to practice in New York.
Chief Operating Officer/General Counsel of O'Neil Risk Consulting and Algorithmic Auditing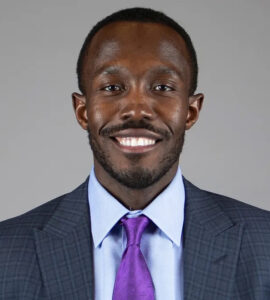 Kwesi Adofo-Mensah
Kwesi Adofo-Mensah (Quay-see Ah-Dough-Fo Men-Saaw), a first-time general manager in the NFL, enters his first season as GM of the Vikings bringing a variety of strong football experiences and a diverse background. Adofo-Mensah enters his 10th season in the league in 2022.
In Cleveland, Adofo-Mensah worked closely with Browns Executive Vice President of Football Operations and General Manager Andrew Berry and provided input for all roster and strategy decisions. Additionally, he assisted Berry and the football staff with overseeing and managing the day-to-day operations of the team.
Adofo-Mensah helped oversee the Browns' 2021 NFL Draft, where the team selected CB Greg Newsome II and LB Jeremiah Owusu-Koramoah, two immediate impact rookies that landed on the NFL's All-Rookie Team. Newsome, their first-round selection (26th overall), started in 11 games and posted nine passes defensed, the most by a Browns rookie since CB Denzel Ward in 2018. Owusu-Koramoah, their second-round pick (52nd overall), started in 10 games, posted 76 tackles, two forced fumbles, 1.5 sacks and three tackles for loss. Owusu-Koramoah and LB Micah Parsons were the only two rookies in the NFL to have at least 75 tackles and two forced fumbles in 2021.
Prior the Browns, Adofo-Mensah spent seven seasons with the San Francisco 49ers, where he first entered the NFL. During his tenure with the 49ers, Adofo-Mensah quickly advanced in the football research and development department. He joined the team as Football Research and Development Analyst (2013-15) before earning promotions to Manager of Football Research and Development in 2017 and Director of Football Research and Development in 2018. As the lead of football research and development, Adofo-Mensah ran the team's efforts to develop and implement advanced quantitative methods for game strategy and personnel evaluation, playing a vital role in helping the 2019 NFC No. 1 playoff seed 49ers capture the conference title.
While with the 49ers, Adofo-Mensah helped the front office select three All-Pros (LB Fred Warner, WR Deebo Samuel and TE George Kittle) and the 2019 Associated Press Defensive Rookie of the Year DE Nick Bosa. Warner went on to ink a long-term contract with the 49ers, making him the highest-paid inside linebacker in the NFL.
In June of 2021, he led a session at the NFL and Black College Football Hall of Fame's fourth annual Quarterback and Coaching Summit and inaugural Ozzie Newsome General Manager Forum, where he shared his personal story of how his rise from a trader and portfolio manager of Wall Street to working in NFL front offices with a data-driven approach to finding talent, while providing a quantitative view to grading a quarterback's short, medium and deep ball accuracy that could be used across the league.
Adofo-Mensah began his professional career as an associate portfolio manager at Taylor Woods Capital and Vice President/Executive Director at Credit Suisse as a commodities trader before entering the NFL in 2013. The Cherry Hill, New Jersey, native received his bachelor's degree in economics from Princeton University, where he also played basketball. After graduating from Princeton, Adofo-Mensah went on to receive his master's in economics from Stanford University.
General Manager of the Minnesota Vikings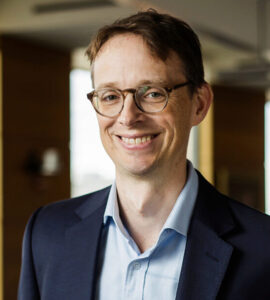 Matthew Bidwell
Matthew Bidwell's research examines new patterns in careers and employment, focusing on causes and effects of more short-term, market oriented employment relationships. He is particularly interested in the different kinds of career paths that people take in the modern labor market. Matthew's work has been published in a variety of academic journals and has been featured in the New York Times, Wall Street Journal and Financial Times. It has also been recognized with a Scholarly Achievement Award from the Academy of Management Human Resources Division, the John T. Dunlop Outstanding Scholar Award from the Labor and Employment Association and the Scholarly Contribution Award from Administrative Science Quarterly. He has also won the Wharton Teaching Excellence Award several times. He has served as a Senior Editor at Organization Science and is currently a faculty co-director of the Wharton People Analytics Initiative and faculty director of the Wharton CHRO Program.
Matthew holds a Ph.D. from the MIT Sloan School, an S.M. in Political Science from MIT, and an M. Chem from Oxford.
Xingmei Zhang and Yongge Dai Professor, Professor of Management at The Wharton School of the University of Pennsylvania; Faculty Co-Director, Wharton People Analytics Initiative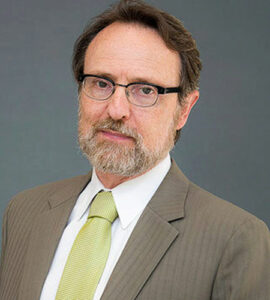 Peter Cappelli
Peter Cappelli is the George W. Taylor Professor of Management at The Wharton School and Director of Wharton's Center for Human Resources. He is also a Research Associate at the National Bureau of Economic Research in Cambridge, MA, served as Senior Advisor to the Kingdom of Bahrain for Employment Policy from 2003-2005, was a Distinguished Scholar of the Ministry of Manpower for Singapore, and was Co-Director of the U.S. Department of Education's National Center on the Educational Quality of the Workforce from 1990-1998. He was recently named by HR Magazine as one of the top 5 most influential management thinkers, by NPR as one of the 50 influencers in the field of aging, and was elected a fellow of the National Academy of Human Resources. He received the 2009 PRO award from the International Association of Corporate and Professional Recruiters for contributions to human resources and an honorary Doctorate degree from the University of Liege in Belgium. He is a regular contributor to The Wall Street Journal and writes a monthly column for HR Executive magazine. His recent work on performance management, agile systems, and hiring practices, and other workplace topics appears in the Harvard Business Review.
George W. Taylor Professor, Professor of Management at The Wharton School of the University of Pennsylvania,
Director, Center for Human Resources
Amanda Cox
Amanda Cox is head of special data projects at USAFacts, a nonprofit that tries to make government data more accessible. She previously spent 16 years at The New York Times, including a decade on the graphics desk, and 6 years as the editor of The Upshot.
Before joining the Times in 2005, she worked at the Federal Reserve Board and earned a masters degree in statistics from the University of Washington and a bachelor's degree from St. Olaf College. She received the Excellence in Statistical Reporting Award from the American Statistical Association in 2012 and was part of a team that won a National Design Award in 2009.
Her Wikipedia page says she is the Michael Phelps of infographics. It is unclear what this means.
Head of Special Data Projects, USAFacts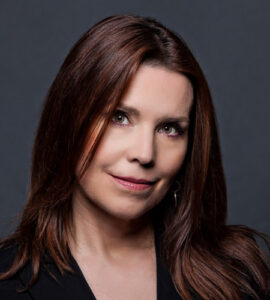 Annie Duke
Annie loves to dive deep into decision making under uncertainty. Her latest obsession is on the topic of quitting. In particular, she is on a mission to rehabilitate the term and get people to be proud of walking away from things.
Annie is an author, speaker, and consultant in the decision-making space, as well as Special Partner focused on Decision Science at First Round Capital Partners, a seed stage venture fund. Annie's latest book, Quit: The Power of Knowing When to Walk Away, was released in 2022 from Portfolio, a Penguin Random House imprint. Her previous book, Thinking in Bets, is a national bestseller. As a former professional poker player, she has won more than $4 million in tournament poker. During her career, Annie won a World Series of Poker bracelet and is the only woman to have won the World Series of Poker Tournament of Champions and the NBC National Poker Heads-Up Championship. She retired from the game in 2012. Prior to becoming a professional poker player, Annie was awarded a National Science Foundation Fellowship to study Cognitive Psychology at the University of Pennsylvania.
Annie is the co-founder of The Alliance for Decision Education, a non-profit whose mission is to improve lives by empowering students through decision skills education. She is a member of the National Board of After-School All-Stars and the Board of Directors of the Franklin Institute and serves on the board of the Renew Democracy Initiative.
Author. Speaker. Decision Strategist.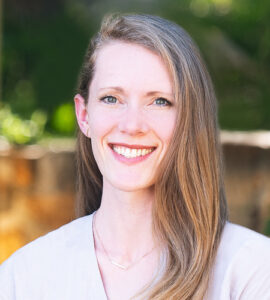 Liz Fosslien
Liz Fosslien is the author and illustrator of the national best-seller Big Feelings and the Wall Street Journal best-seller No Hard Feelings (which have both been translated into 15+ languages) and an expert on emotions at work. As the head of content and communications at Humu, she empowers leaders to develop high-performing, inclusive teams.

Liz regularly speaks about how leaders can walk the line between sharing and oversharing, build resilient teams, and create cultures of belonging. Her work has been featured by Good Morning America, The Economist, TED, The New York Times, NPR, Harvard Business Review, and The Financial Times.

Prior to joining Humu, Liz was the Creative Director at Parliament, an executive learning and development company, the Executive Editor at Genius, and an analyst at Analysis Group. Liz studied Mathematical Economics at Pomona College.
Author of the national best-seller Big Feelings and the
Wall Street Journal best-seller No Hard Feelings
Head of content and communications at Humu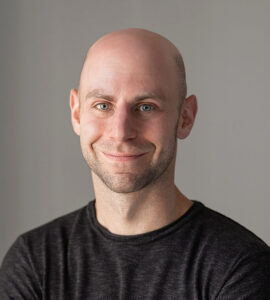 (Virtual – Pre-recorded appearance)
The Saul P. Steinberg Professor of Management, Organizational psychologist at Wharton, #1 NYT bestselling author of THINK AGAIN, and host of the TED podcast WorkLife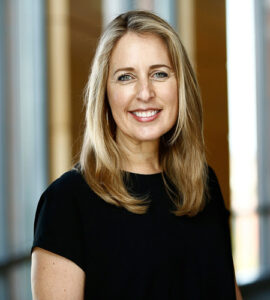 Martine Haas
Professor Martine Haas is the Lauder Chair Professor and Professor of Management at the Wharton School, and the Anthony L. Davis Director of the Joseph H. Lauder Institute for Management and International Studies at the University of Pennsylvania.
She received her Ph.D. in Organizational Behavior from Harvard University, an M.A. in Sociology from Harvard University, an M.A. in International Relations from Yale University, and a B.A. in Human Sciences from Oxford University. Before joining the Wharton School in 2007, she served as a faculty member at Cornell University's School of Industrial & Labor Relations and as a visiting faculty member at London Business School.
Professor Haas's work focuses on collaboration in global, knowledge-intensive organizations. Her research and teaching interests include global teams, knowledge sharing, information technology use, managing human capital, implementing strategic capabilities, field research methods, and the sociology & social psychology of organizations. She has published articles in leading academic and practitioner journals including the Academy of Management Journal, Administrative Science Quarterly, Management Science, Organization Science, Strategic Management Journal, and Harvard Business Review. Her research has received prestigious scholarly awards including the Academy of Management's William H. Newman Award for outstanding dissertation-based research and the Academy of International Business's Temple/AIB Best Paper Award.
She has served as an Associate Editor for the Academy of Management Journal and on the Executive Committee of the Organization & Management Theory Division of the Academy of Management. She has also  served on the Editorial Review Boards of the Academy of Management Review, Administrative Science Quarterly, Journal of International Business Studies, and Organization Science, and as an Associate Editor for the Journal of Organizational Design.
Professor Haas is an award-winning teacher who has taught courses in global strategy, general management, and organizational behavior to executives, PhD students, MBA students, and undergraduates. She led an annual trip to South Africa for 50+ executive MBA students for several years, and currently leads the Wharton Global Faculty Development Program, which trains management scholars from around the world. She has worked for McKinsey & Company in London and for the international aid agency Oxfam, and advised a range of organizations including the World Bank, the BBC, and the Tate Gallery of Modern Art.
The Lauder Chair Professor
Professor of Management at The Wharton School of the University of Pennsylvania
Anthony L. Davis Director, Joseph H. Lauder Institute for Management & International Studies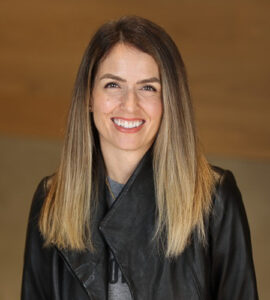 SVP of Research & Analytics at Slack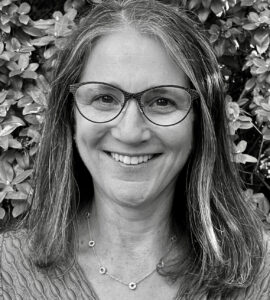 Dawn Klinghoffer
Dawn is the Vice President of the HR Business Insights team. Her responsibilities include advanced people analytics & research for Microsoft's business units globally including ownership of the employee listening systems, as well as analytics and reporting support for HR programs, including Global Diversity & Inclusion, Global HR Services, Talent Management, and Learning & Development. The team's work has been published in HBR, NY Times, Forbes, MIT Sloan Management and other news journals. Dawn has been at Microsoft for over 20 years and has held positions in HR and Finance.
Vice President, HR Business Insights, Microsoft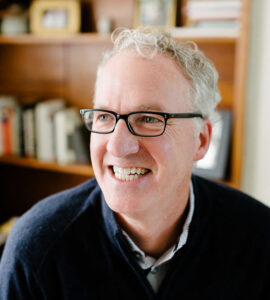 Cade Massey
Professor Massey works at the intersection of psychology and economics to investigate how behavior departs from rational models. His expertise is judgment under uncertainty, with a focus on optimism, overconfidence, and learning. His research is based on both laboratory experiments and archival studies of "real world" behavior, such as the draft picks of professional football teams and the investment decisions of employees holding stock options.
Faculty Co-Director of Wharton People Analytics, Practice Professor,
Faculty Co-Lead, Wharton Sports Analytics and Business Initiative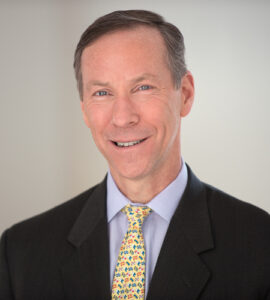 Bill McNabb
F. William McNabb III is the former chairman and chief executive officer of Vanguard. He joined Vanguard in 1986. In 2008, he became chief executive officer; in 2010, he became chairman of the board of directors and the board of trustees. He stepped down as chief executive officer at the end of 2017 and as chairman at the end of 2018. Earlier in his career, he led each of Vanguard's client-facing business divisions.
Mr. McNabb is active in the investment management industry and served as the chairman of the Investment Company Institute's board of governors from 2013 to 2016. A board member of UnitedHealth Group, IBM, Axiom, Vanilla, and Altruist, he is also vice chair of the board of Nexii and a senior advisor of Permira.
He is a board member and vice chair of CECP: The CEO Force for Good and co-chair of its Strategic Investor Initiative, co-chair of the NACD Future of the American Boardroom Commission, and a board member of Elevate 215.
In addition, Mr. McNabb is the executive in residence at the Raj & Kamla Gupta Governance Institute at the LeBow College of Business, a member of the Advisory Board of the Ira M. Millstein Center for Global Markets and Corporate Ownership at Columbia Law School, and a senior fellow of the Wharton Center for Leadership and Change Management.
Mr. McNabb earned an A.B. at Dartmouth College and an M.B.A. from The Wharton School of the University of Pennsylvania.
Retired Chairman and CEO of Vanguard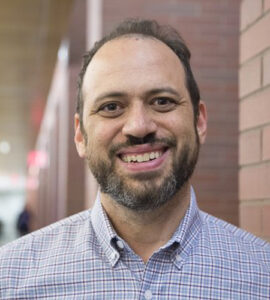 Ethan Mollick
Ethan Mollick is an Associate Professor at the Wharton School of the University of Pennsylvania, where he studies and teaches innovation and entrepreneurship. He also leads Wharton Interactive, an effort to democratize education using games and simulations.  His papers have been published in top management journals and his research has been covered by CNN, The New York Times, and other leading publications. He has created numerous teaching games on a wide variety of topics.
Prior to his time in academia, Ethan cofounded a startup company, and he currently advises a number of startups and organizations.
Mollick received his PhD and MBA from MIT's Sloan School of Management and his bachelor's degree from Harvard University.
Ralph J. Roberts Distinguished Faculty Scholar,
Associate Professor of Management at The Wharton School of the University of Pennsylvania,
Academic Director, Wharton Interactive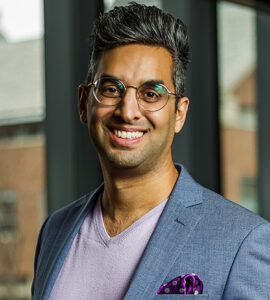 Samir Nurmohamed
Professor Samir Nurmohamed's research focuses on how people endure, respond and persist when experiencing adversity at work.
His research spans two key streams of research related to adversity: one on workplace motivation, primarily focusing on underdogs and the impact of expectations, and another on behavioral ethics, investigating how employees respond to the adversity of unethical behavior in their organizations. For example, most existing research shows that others' low expectations are detrimental to the performance of employees and groups within organizations, but he is interested in understanding why and when individuals can derive motivation and even achieve success when others question their capacity to succeed or treat them poorly. He has conducted his research using multiple methods in contexts such as leaders and employees in Fortune 500 corporations, job seekers at reemployment centers, and entrepreneurs seeking to bring new culturally contentious initiatives to the marketplace. His work has been published in academic journals such as the Academy of Management Journal and Organizational Behavior and Human Decision Processes and featured in practitioner outlets such as the New York Times, Harvard Business Review, The Athletic, and NPR's Hidden Brain.
He completed his Ph.D. in Management and Organizations at the University of Michigan and earned his B.A. in Economics and Philosophy at the University of Western Ontario.
Associate Professor of Management, The Wharton School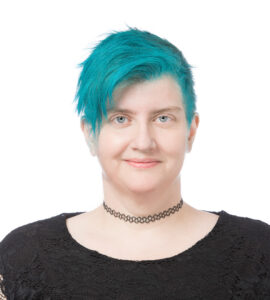 Cathy O'Neil
Cathy O'Neil earned a Ph.D. in math from Harvard and worked as a math professor at Barnard College before switching over to the private sector, working as a quant for the hedge fund D.E. Shaw and as a data scientist in the New York start-up scene. She is a regular contributor to Bloomberg Opinion and in 2016 wrote the book Weapons of Math Destruction: how big data increases inequality and threatens democracy. She is the CEO of ORCAA, an algorithmic auditing company, and is a member of the Public Interest Tech Lab at the Harvard Kennedy School. Her new book The Shame Machine: who profits in the new age of humiliation came out in March 2022.
CEO of O'Neil Risk Consulting and Algorithmic Auditing, Author of Weapons of Math Destruction: How Big Data Increases Inequality and Threatens Democracy, and The Shame Machine: Who Profits in the New Age of Humiliation.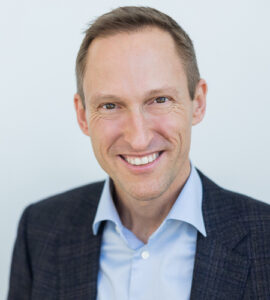 Lamar Pierce
Lamar Pierce is the Beverly & James Hance Professor of Strategy at Washington University in St. Louis. He also serves as a Non-Resident Senior Fellow at the Brookings Institution and is Editor-in-Chief at Organization Science—a leading academic journal. Previously he served as Associate Dean for Executive Education and has held leadership roles at three technology platform startups.
Lamar studies how organizations can better align ethics and productivity, focusing on how economic and psychological factors create opportunities to improve the welfare of both people and their employers. His research spans a myriad of industries and settings that include salespeople, manufacturing and service workers, military and police officers, and consumer finance, while employing methods ranging from multimillion-dollar field experiments to machine learning and econometric analysis of corporate personnel and performance data. A four-time cancer survivor, Lamar is currently working on how organizations can more effectively support personal challenges such as mental health, and on clarifying how principles of business and health management can better inform one another.
Lamar holds a Ph.D. from the Haas School of Business at University of California, Berkeley, as well as undergraduate degrees in economics and music from the University of Puget Sound.
Organization Science
Editor-in-Chief
Beverly & James Hance
Professor of Strategy,
Olin Business School, Washington University in St. Louis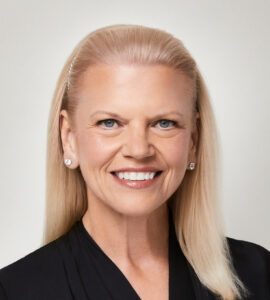 Ginni Rometty
Ginni Rometty is the former Chairman, President, and Chief Executive Officer of IBM. She became CEO of IBM in 2012 and retired from the company on December 31, 2020. Ginni reinvented more than 50 percent of IBM's portfolio, built a $25 billion hybrid cloud business and established IBM's leadership in AI, quantum computing, and blockchain. Under Ginni's leadership, IBM achieved record results in diversity and inclusion through programs that extended parental leave, made it easier for women to return to the workforce, and more. Ginni is the co-chair of OneTen, an organization that is combining the power of US companies to upskill, hire, and promote one million Black Americans over the next 10 years into family-sustaining jobs with opportunities for advancement. She is the author of "Good Power: Leading Positive Change in Our Lives, Work, and World" (released on March 7, 2023).
(Virtual – Pre-recorded appearance)
Former Chairman, President and CEO, IBM, and author of Good Power: Leading Positive Change in Our Lives, Work, and World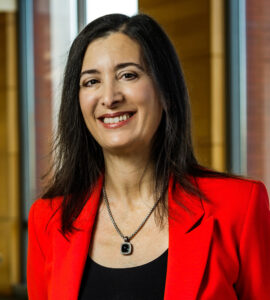 Nancy Rothbard
 Nancy Rothbard is the David Pottruck Professor at the Wharton School of the University of Pennsylvania. She served as the Chair of the Management Department from 2016 – 2021. She is currently the Deputy Dean of the Wharton School. Nancy earned her A.B. with honors in History from Brown University and her Ph.D. in Organizational Behavior from the University of Michigan. She began her career in organizational behavior as a Research Associate and case writer at the Harvard Business School. Prior to joining Wharton, she was on the faculty at the Kellogg School of Management as a post-doctoral fellow. Since joining the Wharton faculty in 2000, Nancy has taught in the undergraduate, MBA, WEMBA, PhD, and executive education programs, receiving the Wharton Teaching Commitment and Innovation Award and numerous Wharton Teaching Excellence Awards. She is faculty director for several Executive Education programs including the Women's Executive Leadership. 
She studies what motivates people to bring their full selves to work and how this affects their work engagement, performance, and relationships. In particular, she examines how people navigate the boundary between work and personal lives in the context of diverse organizations and technological change. She has worked with companies in a number of industries focusing on issues such as work motivation and engagement, teamwork, leadership, emotions, identity, the changing nature of work, and work-life balance issues. 
She is an award winning scholar and teacher who brings the latest thought leadership to her consulting and teaching. She has published her research in top academic research journals in her field and her work has been discussed in the general media in outlets such as ABC News, NBC News, Business Week, CNN, Forbes, National Public Radio, The New York Times, The Philadelphia Inquirer, The Toronto Globe and Mail, The New York Times, US News & World Report, The Wall Street Journal, and The Washington Post. 
David Pottruck Professor, Professor of Management, Deputy Dean, The Wharton School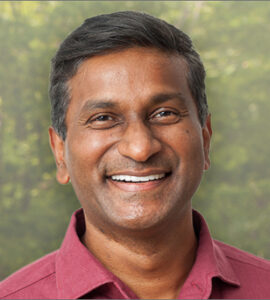 Prasad Setty
Prasad is curious about what makes people and organizations grow and scale, and how to put them into practice in the real world. As a Lecturer at Stanford's Graduate School of Business, Prasad teaches an MBA course on trends shaping the world of work. He serves as an independent advisor to companies including BetterUp, DataStax, and Grab on people and organizational matters.
Previously, Prasad was at Google for 15 years, most recently as Vice President, Digital Work Experience. Digital work products shape our experience of work. Prasad's focus was on making the experience of digital work productive, sustainable, healthy and inclusive for the billions of users of Google Workspace products (Gmail, Calendar, Docs, Meet).
Prasad began his Google journey in 2007 in People Operations (i.e., Google's HR function) and founded the People Analytics team. In addition, he went on to hold company-wide responsibilities for benefits, compensation and performance management. He shaped Google's approach to attracting and retaining talent and data-driven people decisions. He worked closely with the management team and the board of directors and saw Google's workforce grow ten-fold over his tenure in human resources.
Before joining Google, Prasad was vice president of workforce analytics at Capital One. Earlier, he was a consultant with McKinsey & Company.
He holds an MBA from the Wharton School where he graduated as a Palmer Scholar. Prasad is on the advisory board for executive education at Wharton. He also has a master's degree in chemical engineering from Carnegie-Mellon University and a bachelor's degree in chemical engineering from IIT, Chennai, India.
Former Vice President at Google, People Ops and Workspace
Lecturer at Stanford GSB
Advisor for BetterUp, DataStax, Grab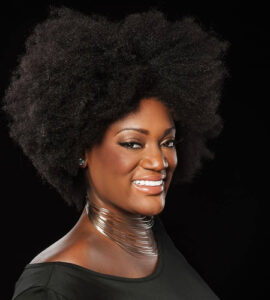 Nzinga "Zing" Shaw
Nzinga "Zing" Shaw joined The Recording Academy in 2023, serving as a member of the executive leadership team in the capacity of Chief Diversity, Equity, & Inclusion (DEI) Officer. She leads the company's DEI Center of Excellence, focused to enable a more engaged global workforce, mirror the markets served, and support a more inclusive culture to best position the employees of the company to drive growth.
Zing is an experienced C-suite executive with extensive hands-on experience and knowledge spanning DEI, human capital management, change and crisis management, employee relations, talent acquisition, organizational and strategic planning, branding, community engagement. She is known for her pioneering DE&I work with the NBA's Atlanta Hawks, launching the MOSAIC symposium (Model of Shaping Atlanta through Inclusive Conversations) and making the Hawks the first professional sports team to celebrate the LGTBQ community.
Notably, Zing was the first Chief DEI Officer at three blue chip organizations: Edelman, Starbucks, and the National Basketball Association, representing the Atlanta Hawks & State Farm Arena franchise. She has been recognized with numerous "40 Under 40" awards from the likes of Sports Business Journal, Atlanta Business Chronicle, The Network Journal, and PR Week. In addition to serving as a Global Advisor for Velocity Global, Zing is on the Board of Trustees of Fisk University, the Board of Directors of ColorComm, and the Board of Advisors of Arctos Sports Partners, she was appointed by 39th United States President Jimmy Carter to serve a six-year term on the Board of Councilors of The Carter Center.
Zing received her Master's degree from the University of Pennsylvania and her Bachelor's degree from Spelman College. She was a study abroad scholar at Oxford University in the United Kingdom.
In her free time, Zing enjoys interior design, international travel, cooking and spending time with her husband Keith and three children, Lacy, Hudson and Trey.
Chief DEI Officer, The Recording Academy | GRAMMYs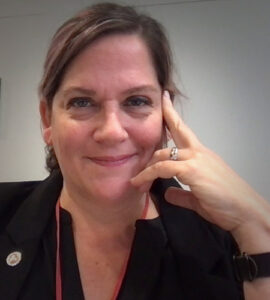 Secretary-Treasurer at Communications Workers of America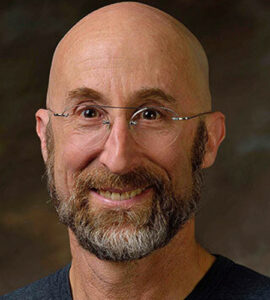 Lyle Ungar
Lyle Ungar is a professor of Computer and Information Science at the University of Pennsylvania. He received a BS from Stanford University and a PhD from MIT. Professor Ungar directed Penn's Executive Master's of Technology Management (EMTM) Program for a decade, and served as associate director of the Institute for Biomedical Informatics (IBI). He has published over 200 articles and holds 11 patents. His current research focuses on statistical natural-language processing, deep learning, and the use of social media to understand the psychology of individuals and communities.
Professor Ungar has consulted for companies ranging from start-ups to Fortune 500 companies on the strategic use of information technology in areas including data mining, recommender systems, chatbots, e-commerce, and artificial intelligence.
Associate Professor of Computer and Information Science, Professor of Chemical and Biomolecular Engineering, Professor of Electrical and Systems Engineering, Professor of Operations, Information and Decisions, Professor of Genomics and Computational Biology at the University of Pennsylvania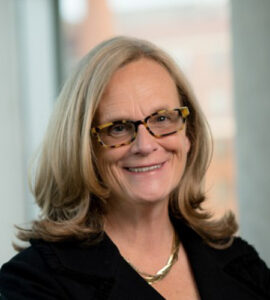 Lise Vesterlund
Dr. Lise Vesterlund is the Andrew W. Mellon Professor of Economics at the University of Pittsburgh, and co-author of the acclaimed 2022 book The No Club: Putting a Stop to Women's Dead-End Work. Her work in behavioral and experimental economics shows how gender differences in competition, confidence, and expectations contribute to the persistent gender gap in advancement, and points to policies that can improve representation.
She directs the Behavioral Economics Design Initiative (BEDI) and the Pittsburgh Experimental Economics Laboratory (PEEL), both at the University of Pittsburgh. She is also a Research Associate with the National Bureau of Economic Research.
Co-author of the acclaimed 2022 book The No Club: Putting a Stop to Women's Dead-End Work, Andrew W. Mellon Professor of Economics at the University of Pittsburgh, Director of BEDI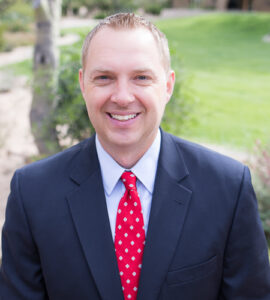 Ned Wellman
Ned Wellman is an Associate Professor of Management and Entrepreneurship in the W.P. Carey School of Business at Arizona State University and a Dean's Council Distinguished Scholar. In 2020, he was recognized as a Poets and Quants' Top 40 under 40 MBA Professor and as one of the six "Most Impactful Professors" by the full-time MBA students at W. P. Carey. His research has appeared in leading journals such as Academy of Management Review, Journal of Applied Psychology, Organizational Behavior and Human Decision Processes, Journal of Organizational Behavior and Personnel Psychology. He is currently serving as an Associated Editor of Academy of Management Journal. Per Google Scholar, his work has received over 3,700 citations.
Professor Wellman is a nationally recognized thought leader in the leadership field. His research explores the personal journey through which individuals develop the ability to drive positive change in their teams and organizations. This exploration has involved assessing the role of different types of work experiences and training programs in leadership skill development, as well as the types of leadership behavior that are most associated with subjective and objective performance in both mid-level and high-level leaders. Professor Wellman also has experience working with organizations such as American Express, Intel, Milliken, NASA, the Glendale Police Department, and a number of health care organizations on critical issues associated with leadership.
Professor Wellman received a BA in Psychology (Summa cum Laude) from the University of North Carolina at Chapel Hill, and a PhD in Management and Organizations from the University of Michigan. Prior to his doctoral studies, he worked as a Human Resources and Technology Analyst for Deloitte Consulting. To learn more about his work, please visit: https://sites.google.com/a/asu.edu/ned-wellman/
Associate Professor of Management and Organizations in the W.P. Carey School of Business at Arizona State University