The Future of Work, brought to you by Wharton People Analytics
April 7, 2022
All Virtual
More Details Coming Soon
Announcing our first keynote speaker for 2022!

 COMPETITIONS
Our competitions are an annual opportunity to learn from new voices in the field and celebrate the innovation that is being created all around
us – by academic researchers, industry practitioners, student teams, and startups alike.
The 2021 competitions included our White Paper and Case Competitions which received a combined total of 55 submissions from across the globe.
In early April, five finalist teams from each competition were invited to present to an esteemed panel of people analytics experts.
THANK YOU TO OUR 2021 SPONSORS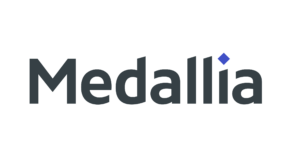 OUR CONFERENCE TEAM
The Wharton People Analytics Conference is driven by a team of competitively selected students working in partnership with our faculty, and staff. As a result, the conference benefits from the full breadth of our collective perspectives and skills.
We are currently recruiting for the Ninth Annual Wharton People Analytics Conference team!