WHARTON PEOPLE ANALYTICS CONFERENCE — APRIL 15, 2021
We hope you enjoyed the 8th annual (and 1st virtual) Wharton People Analytics Conference!
Please remember, if you missed a session (or just want to re-watch your favorite speaker),
they are available for viewing in the On Demand tab in the Attendee Hub through May 14, 2021.
And don't forget to share your reactions with us through our post-event surveys.
We value your feedback and look forward to putting it to use as we plan for next year!
If you need any support, please contact whartonsupport@CVENT.com / +1 (833) 583-0552 for assistance.

2021 COMPETITIONS
Our competitions are an annual opportunity to learn from new voices in the field and celebrate the innovation that is being created all around us – by academic researchers, industry practitioners, student teams, and startups alike.
Case Competition
The Case Competition allows undergraduate and graduate students to analyze real data from a non-profit organization to solve a pressing people-related challenge.
White Paper Competition
The White Paper Competition promotes data-driven, actionable insights from industry practitioners.
THANK YOU TO OUR 2021 SPONSORS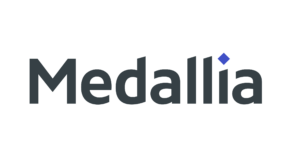 Sponsor the conference and receive a range of benefits, including branding, free admission, and exclusive access.
OUR CONFERENCE TEAM
The Wharton People Analytics Conference is driven by a team of competitively selected students working in partnership with our faculty, and staff. As a result, the conference benefits from the full breadth of our collective perspectives and skills.