WHARTON PEOPLE ANALYTICS CONFERENCE
APRIL 4-5, 2019

THE BELLEVUE HOTEL, PHILADELPHIA, PA
While this year's conference is SOLD OUT, please put your name on the waitlist!
2019 COMPETITION FINALISTS
Our competitions are an annual opportunity to learn from new voices in the field and celebrate the innovation that is being created all around us – by academic researchers, industry practitioners, student teams, and startups alike.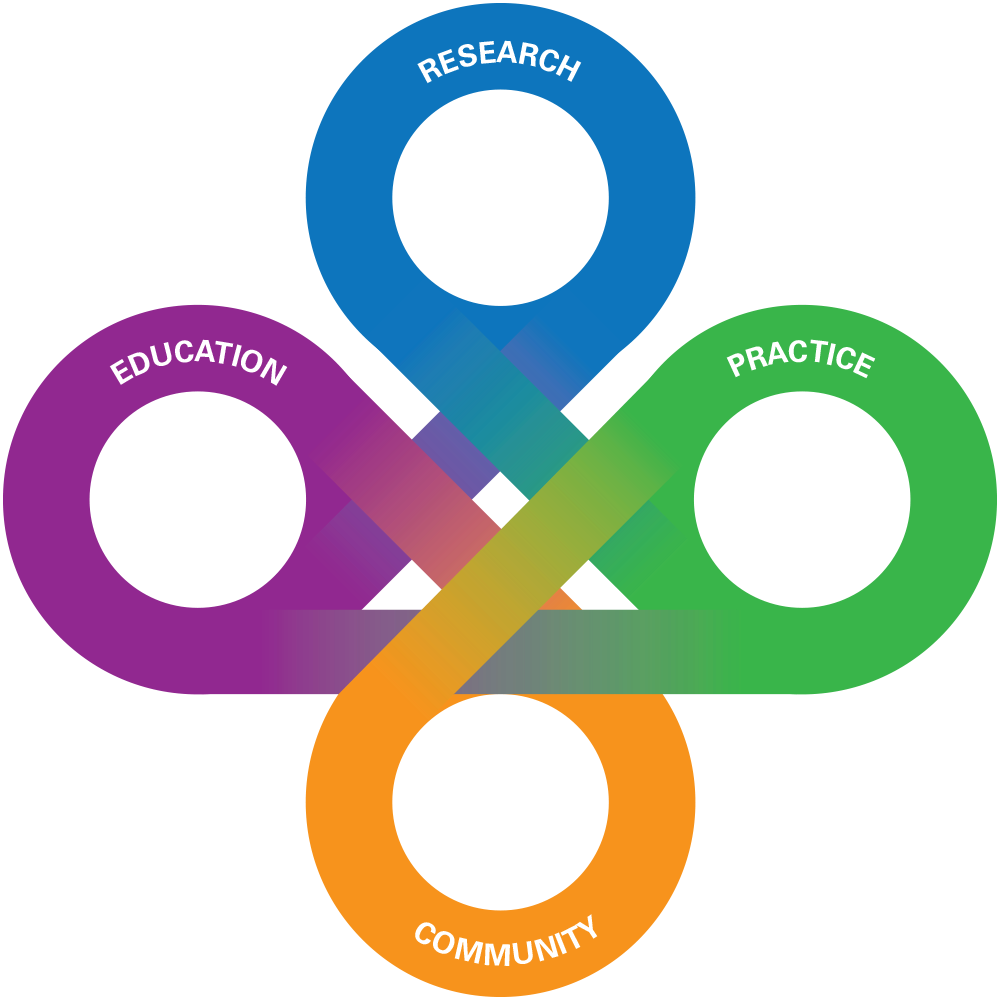 Research Paper Competition
The Research Paper Competition showcases the latest original, unpublished research in people analytics.
Competition Finalists:
Jiayi Bao, Approaching or Avoiding: Gender Asymmetry in Reactions to Past Job-Search Experience
Roman Galperin, Extra-organizational determinants of careers: Gendered expert authority and attainment of patent examiners
Katharina Lix, Expressly Different: Interpretive Diversity and Team Performance
Wichinpong Sinchaisri, The Impact of Behavioral and Economic Drivers on Gig Economy Workers
Startup Competition
The Startup Competition showcases cutting-edge startups working in the field of people analytics, from predictive hiring to employee retention.
Competition Finalists
Atipica, "Building the world's first Inclusive AI platform for the talent life cycle"

OrganizationView, "Text insights for People Analytics teams"

OrgMapper by Maven 7 Solutions, "Leveraging networks to empower organizations"

PayAnalytics, "Closing the gender pay gap"

Worklytics, "Data-driven employee experience"
White Paper Competition
Our inaugural White Paper Competition, sponsored by Google's People Innovation Lab, promotes actionable and thought-provoking insights that are grounded in research
Competition Finalists:
Nathaniel Bulkley, Developing Adaptive Space: Advancing Social Capital Strategies to Help Organizations Succeed in Disruptive Environments
Schinria Islam, Beyond Diversity: An Assessment of Employee Experiences with Workplace Inclusion
Brian Johnston, Domino reskilling: Sequential retraining that minimizes time to meet demand
Kelly Monahan, Using behavioral science to teach technical managers the benefits of employee coaching and development
Ankit Tandon, Understanding Developer Productivity via Windows 10 Telemetry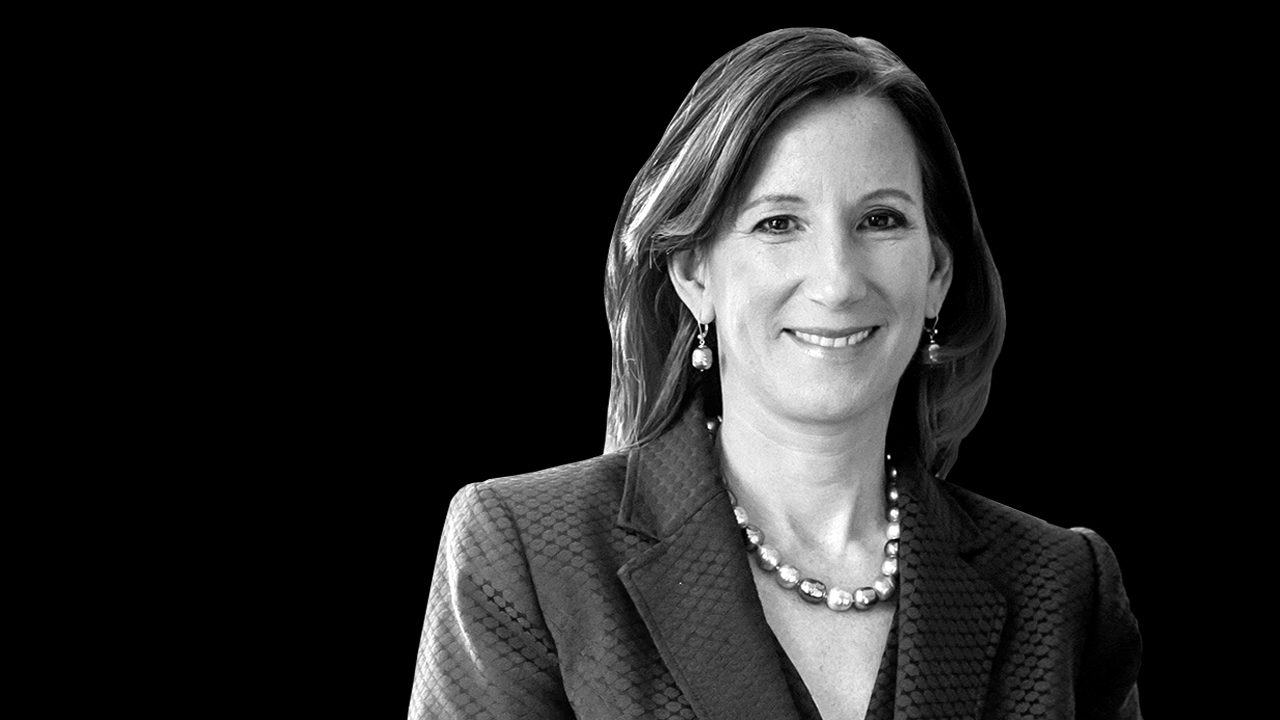 Cathy Engelbert
CEO of Deloitte
Cathy Engelbert leads one of the largest professional services organizations in the United States with more than 85,000 professionals, providing services to over 80 percent of the Fortune 500.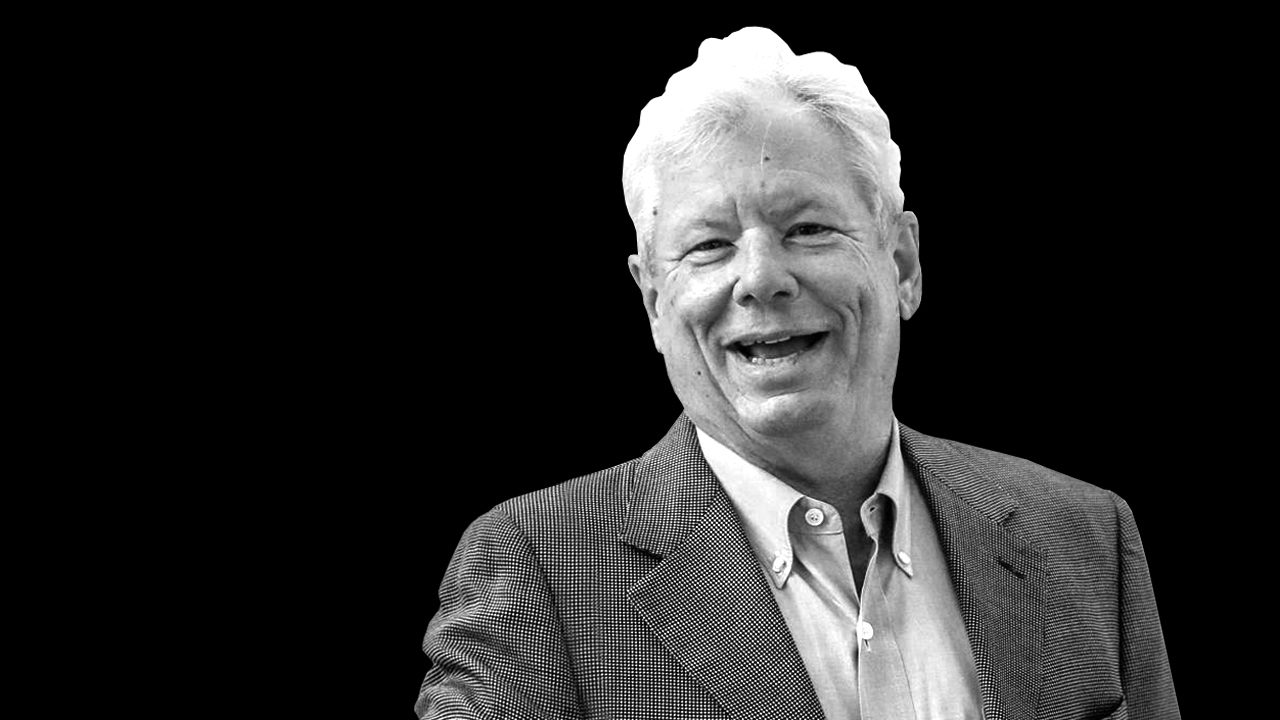 Richard Thaler
2017 Nobel Prize Winner
Thaler is known for his lifelong pursuit of behavioral economics (and its subfield, behavioral finance), which is the study of economics (and finance) from a psychological perspective.
Lindsey Vonn
Olympic Gold Medal Skier
Known as the most successful female ski racer in the world – Lindsey Vonn is one of the few world-class, four-event ski racers. She is the only American woman to ever capture downhill gold at the Olympics and the only American woman with four World Cup overall titles.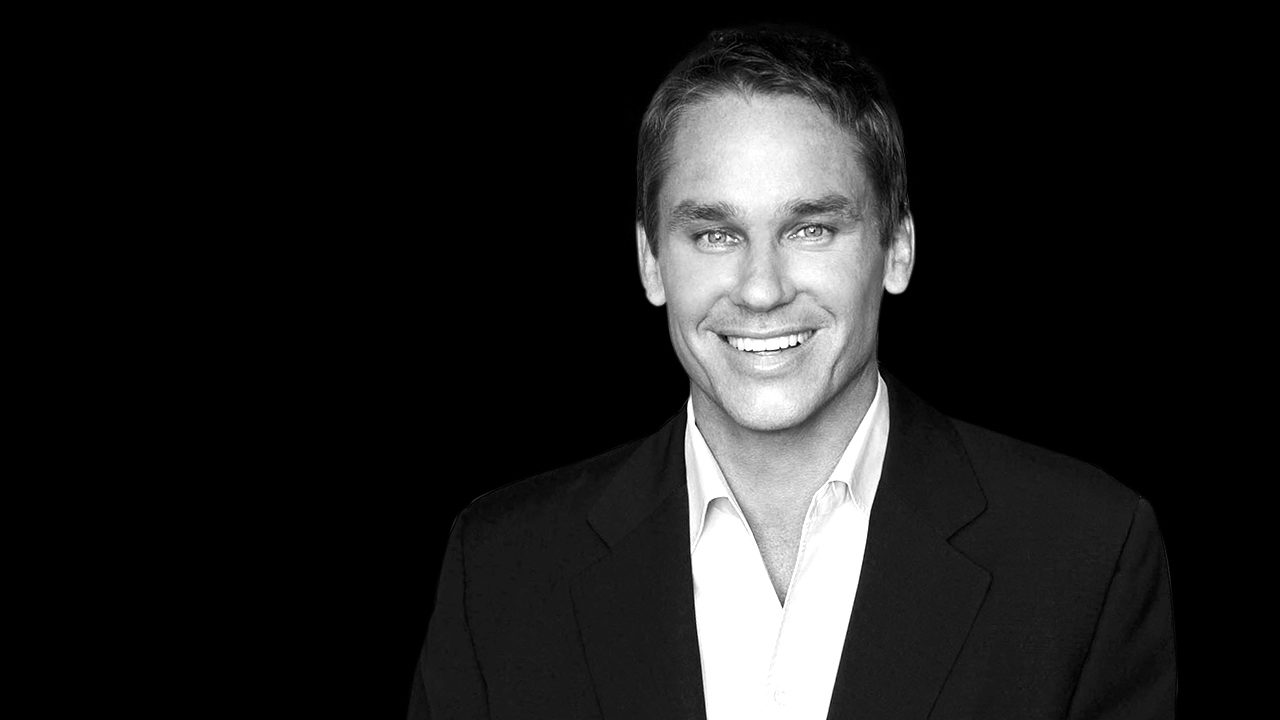 Marcus Buckingham
Bestselling Author and Consultant
Marcus Buckingham, called the "founder of the strengths revolution," is known for encouraging leaders to focus on what they do best, rather than on weaknesses.
VENUE
The Bellevue Hotel is located at 200 S Broad Street
CHECK-IN
Conference check-in is in the ground floor lobby off the Broad Street entrance. See floor plan here.
DRESS CODE
Business casual
MEALS
Breakfast and lunch will be served both days.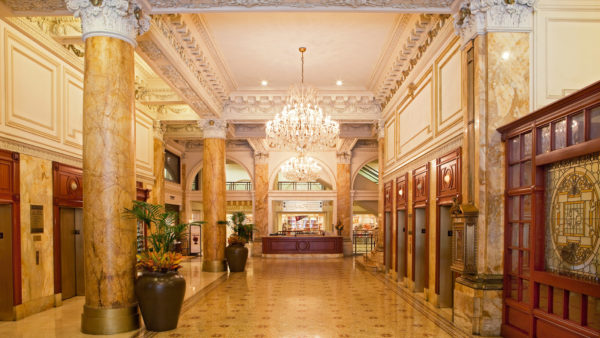 Step 1: Download our App!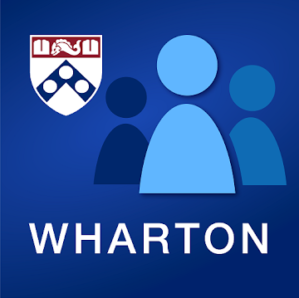 Search "Wharton Events" in either the App Store  or Google Play or scan the QR code.
Step 2: Find our Event
Search "Wharton People Analytics Conference 2019" and choose "Download."
Step 3: Log In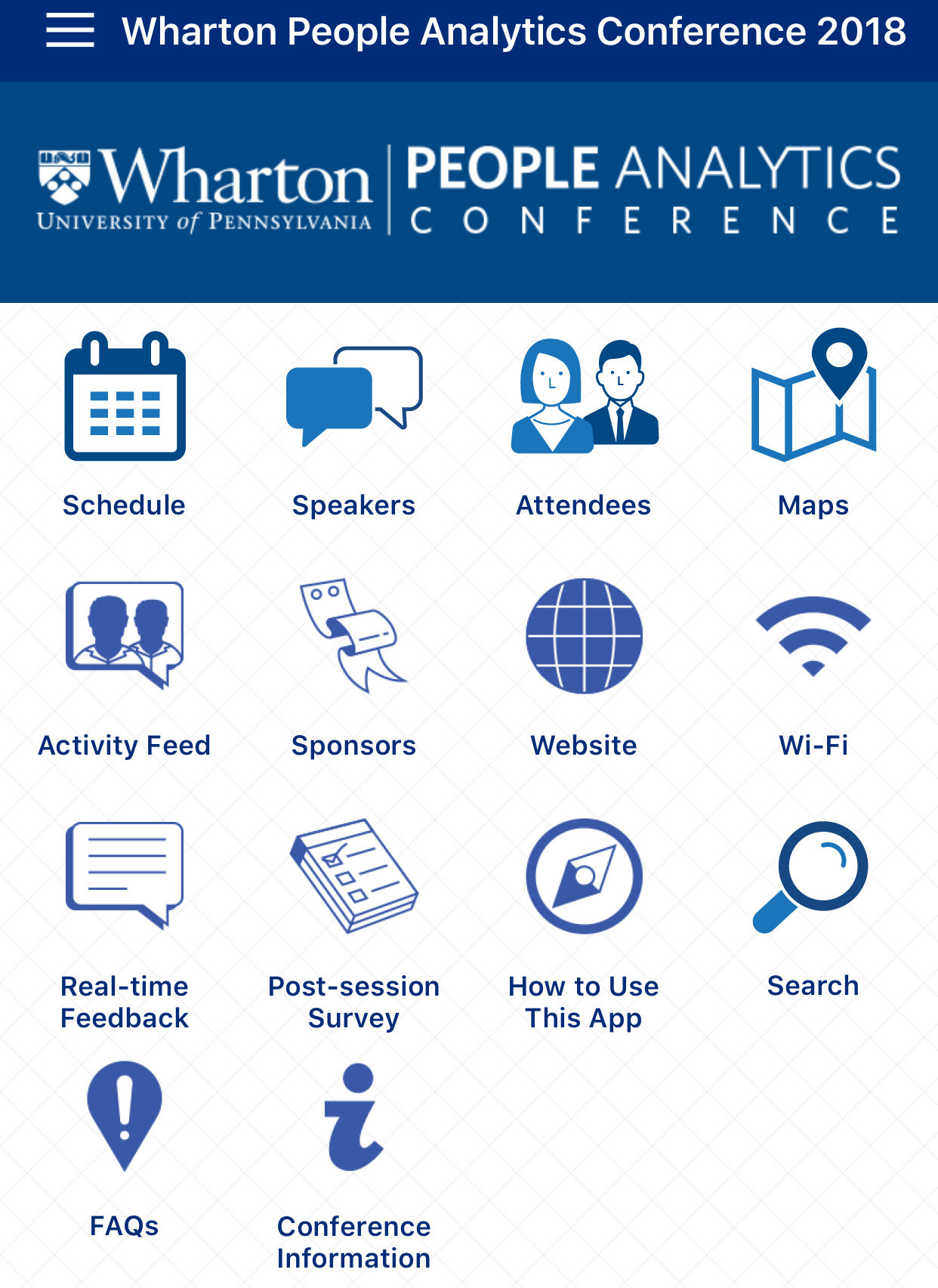 Log into your existing account or create a new account using the email used to register for the conference.
Step 4: Create your Networking Profile 
You will only be visible in the attendee list if you did not opt out during registration.
If you opted out and would like to be visible, click the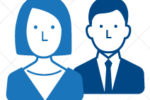 icon in the top-right corner, then "Show on Attendee List."
To edit your profile or customize privacy settings at any time, simply click the 

 icon in the top-left corner of the app, then click your name.
THANK YOU TO OUR 2019 SPONSORS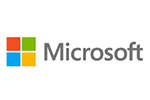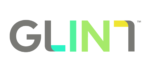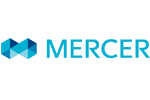 Sponsor the conference and receive a range of benefits, including branding, free admission, and exclusive access.
DIVE DEEPER INTO PEOPLE ANALYTICS: WHARTON EXECUTIVE EDUCATION
Wharton offers experiential programs to help executives advance their careers at every level.
MARCH 25-28 | PHILADELPHIA
People Analytics: HR Transformation through Data is a first-of-its-kind program that combines the power of Wharton analytics expertise with the vital talent management industry for meaningful, measurable results. Discover how and when to use data to build analytics capabilities, improve the quality of talent, and impact organizational culture. Join our Faculty Co-Directors, Professors Cade Massey and Matthew Bidwell to experience a true learning laboratory with executives from all over the world.
Faculty Co-Director Cade Massey on the People Analytics experience
OUR CONFERENCE TEAM
The Wharton People Analytics Conference is driven by a team of competitively selected students working in partnership with our faculty, and staff. As a result, the conference benefits from the full breadth of our collective perspectives and skills.