When is the 2021 Wharton People Analytics Conference?
The 2021 conference will be held on April 15, 2021 as an all-virtual event. Speakers and program will be announced in the coming months.
If you do not yet receive emails about the Wharton People Analytics Conference and would like to join our mailing list, please click here.
What is the refund policy for tickets?
Due to the current circumstances concerning COVID-19, we are adjusting our refund policy and will fully refund any ticket. You can do this by clicking the link provided in your confirmation email or by emailing wpaconference@wharton.upenn.edu.
I can no longer attend Wharton People Analytics Conference this year. Is there any way to transfer my ticket to another person?
Can I/we pay against an invoice with either a check or wire?
We are not generating invoices at this time.
Where should I book my hotel for the conference?
We have blocked rooms at two different hotels in the city. Room blocks are limited so we recommend booking early. Please book your reservation by March 11, 2020.
To book from our block of hotel rooms at the Hyatt at the Bellevue, click here. If you need additional assistance, please contact the Hyatt at 402-592-6446. If the group rate is no longer available, prevailing rates may be offered for some or all of your dates.
To book from our block of hotel rooms at the Holiday Inn Express, click here.
What are the research paper competition, case competition, startup competition, white paper competition, and data visualization competitions?
As an interdisciplinary initiative, Wharton People Analytics draws on numerous areas of study, from psychology to management, to fuel our work with organizations and drive innovation. Our competitions are an annual opportunity for us to learn from new voices in the field and celebrate the innovation that is occurring all around us – by academic researchers, student teams, and startup companies alike. More information on each of the competitions can be found here.
What are the official social media accounts for Wharton People Analytics?

 Follow, share, and inspire on Twitter @WhartonPAC & @Wharton #WhartonPAC 

 Join the discussion in our "Wharton People Analytics Conference" LinkedIn group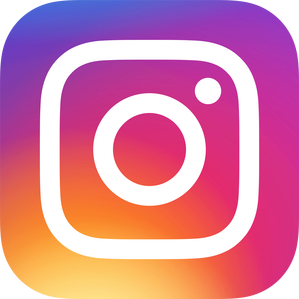 Follow us on instagram!
What is Wharton People Analytics?
Wharton People Analytics (WPA) is an initiative of the University of Pennsylvania dedicated to advancing evidence-based management and decision-making. We use data science to advance individual behavior change, careers, and culture for the benefit of individuals, organizations, and society. 
Our interdisciplinary group of faculty co-directors includes Professors Matthew Bidwell, Angela Duckworth, Adam Grant, and Cade Massey. They use their expertise in algorithmic decision-making, management, organizational behavior, and psychology, to identify and answer critical questions about human and organizational behavior. 
Our work focuses on conducting research, translating research into practice, and educating the next generation of organizational leaders to advance evidence-based management.
Check out our research opportunities and student opportunities, as well as our content feed, people page, and LinkedIn community.
Will there be a photographer at the conference?
Please note that our conference photographers will be capturing photos of attendees throughout the conference for use in future marketing materials. By virtue of attendance, you agree to the usage of your likeness in such media. If you do not wish to be photographed, please inform an event organizer.