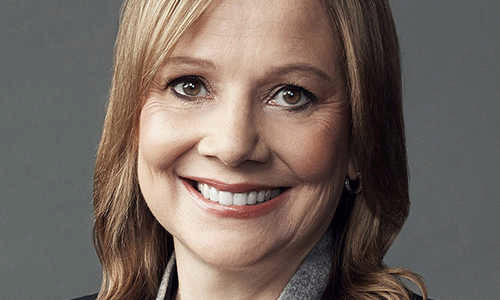 MARY BARRA



Chairman and CEO of General Motors Company
More
Mary Barra is Chairman and Chief Executive Officer of General Motors Company. Under Barra's customer-centric leadership, GM has focused on strengthening its core business of developing great cars, trucks and crossovers, while also redefining personal mobility with investments in advanced technologies like connectivity, electrification, autonomous driving and car sharing. Prior to becoming CEO, Barra served as Executive Vice President, Global Product Development, Purchasing & Supply Chain and as Senior Vice President, Global Product Development. In these roles, Barra and her teams were responsible for the design, engineering and quality of GM vehicle launches worldwide. Barra holds her B.S. in electrical engineering and an M.B.A. from the Stanford Graduate School of Business.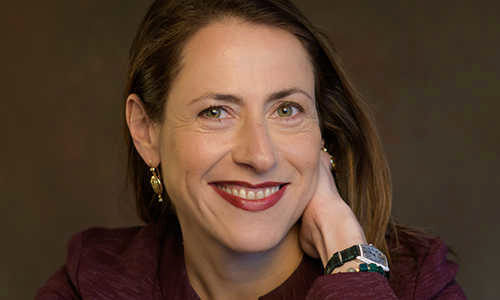 ELENA BOTELHO
Co-author of The CEO Next Door and Partner at ghSMART
More
Elena Botelho has been advising leading CEOs and boards for nearly two decades at McKinsey and ghSMART, including supporting first time CEOs and CEO transitions. Botelho founded and leads the CEO Genome Project™, partnering with leading academics and data miners at the University of Chicago, NYU, and SAS Inc. to uncover practical insights on over 17,000 leaders. Results of this research are featured in Botelho's recently published book The CEO Next Door, the cover feature and several articles in Harvard Business Review, and over 60 media outlets globally. She is a member of the McKinsey M&A Integration Council. Botelho is also active in supporting non-profit institutions including Children's Hospital of Philadelphia, Washington National Cathedral Schools, and others. She holds an M.B.A. in finance from Wharton and received a CPA license and a B.S. in Accounting with Magna Cum Laude from SUNY Binghamton.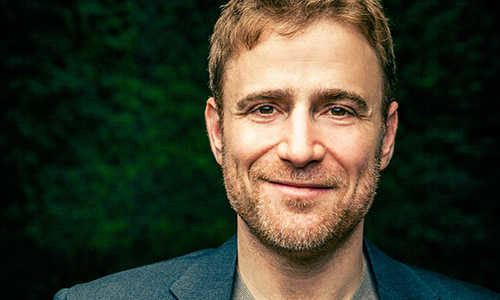 Stewart Butterfield
Co-Founder and CEO of Slack
More
Stewart Butterfield is the co-founder and CEO of Slack, an enterprise software platform that allows teams and businesses of all sizes to communicate effectively. Today, Slack is used by more than six million people daily, and its customers include Autodesk, IBM, Capital One, Conde Nast, eBay and EA. The Canadian-born entrepreneur also co-founded and led Flickr until its acquisition by Yahoo. Stewart has been listed on Time Magazine's 100 Most Influential People in the World and BusinessWeek's Top 50 Leaders, and was named 2015 Technology Innovator of the Year by the Wall Street Journal.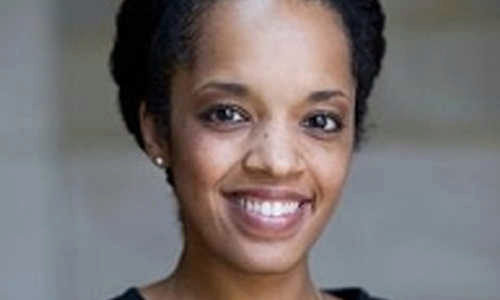 Stephanie Creary
Assistant Professor of Management at the Wharton School, University of Pennsylvania
More
Professor Stephanie J. Creary is an identity and diversity scholar and field researcher. She is also an affiliated faculty member of Wharton People Analytics and a Senior Fellow of the Leonard Davis Institute of Health Economics (LDI). A fundamental challenge in organizations lies in eliciting and learning from multiple perspectives and experiences while minimizing the conflict that can ensue when differences between individuals become more salient or when individuals are pressured to conceal valued aspects of themselves at work. Professor Creary's research examines how workers manage this tension and engage their multiple identities in an enhancing way to cultivate positive identities and improve the quality of relationships across difference. She also examines how workers engage their different and sometimes opposing experiences and backgrounds to promote change that is positive for their well-being and for their organization's success. She investigates these phenomena in the context of workforce diversity initiatives, socialization and professional training, and health care delivery.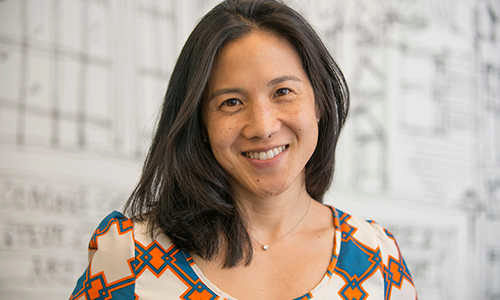 Angela Duckworth
MacArthur Fellow, Founder and CEO of Character Lab, Professor of Psychology at the University of Pennsylvania, and Faculty Co-Director of Wharton People Analytics
More
Angela Duckworth is the Christopher H. Browne Distinguished Professor of Psychology at the University of Pennsylvania, faculty co-director of the Penn-Wharton Behavior Change For Good initiative, and faculty co-director of Wharton People Analytics. She is also the Founder and CEO of Character Lab, a nonprofit whose mission is to advance the science and practice of character development. Duckworth was a 2013 MacArthur Fellow, and has advised the White House, World Bank, Fortune 500 CEOs, and NBA and NFL teams. Duckworth has received many awards for her contributions to K-12 education, and her TED talk is among the most-viewed of all time. Her first book, Grit: The Power of Passion and Perseverance, is a #1 New York Times bestseller.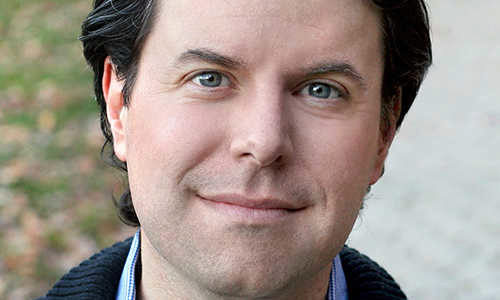 Charles Duhigg
Pulitzer Prize-winning Journalist and Author of The Power of Habit
More
Charles Duhigg is a Pulitzer prize-winning journalist and the author of The Power of Habit, which has spent over three years on bestseller lists, and Smarter Faster Better, also a bestseller. Mr. Duhigg writes for the New York Times and other publications, hosts Change Agent, a New York Times podcast, and is a graduate of Yale University and the Harvard Business School. He has been a frequent contributor to This American Life, NPR, The Colbert Report, PBS's NewsHour and Frontline. He was also, for one terrifying day in 1999, a bike messenger in San Francisco.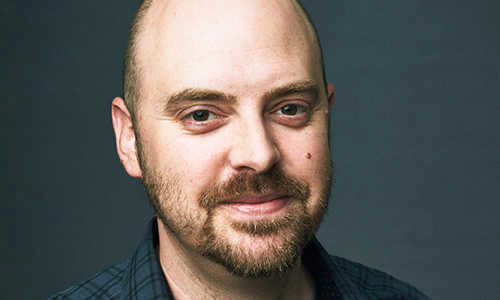 David Fano
Chief Growth Officer of WeWork
More
David Fano is the Chief Growth Officer at WeWork, where he focuses his passion for combining the digital world with a physical space to create an unparalleled experience for WeWork members. Prior to WeWork, Fano was a founding partner and Managing Director of CASE, where he led the firm's strategic initiatives with an emphasis on business development, knowledge capture and sharing, and data management efforts. Trained as an architect, his interests and expertise are in connecting technology and data within the building industry. Fano received his Master of Architecture with honors from Columbia University and was an Adjunct Professor at Columbia University's GSAPP from 2007-2012. He has led seminars and workshops focusing on the impact of technology on design processes at conferences such as Autodesk University, RTC North America, and AIA's Technology in Architectural Practice.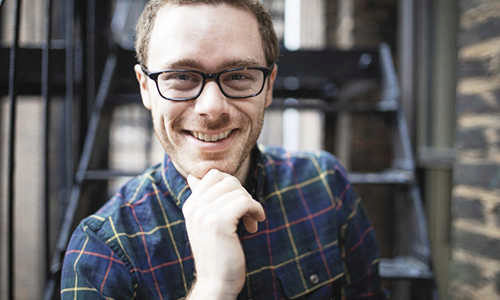 Bob Filbin
Chief Data Scientist of Crisis Text Line
More
Bob Filbin is Chief Data Scientist at Crisis Text Line, the first large-scale 24/7 text-based national crisis line for teens. Filbin specializes in the application of behavioral psychology to questions of data collection, analysis, and reporting, to make sure data leads to strategic actions. Filbin has given keynote lectures on using data to drive behavioral change at the YMCA National CIOs Conference, NFAR Summit, and SXSW. He has written for the Harvard Business Review and Medium, and was named one of the Chronicle of Philanthropy's 40 Under 40 in 2016 who are making their mark in the nonprofit world.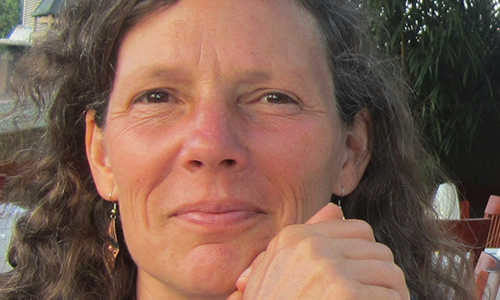 Jennifer Freyd
Professor of Psychology at the University of Oregon, Author, and Editor of The Journal of Trauma & Dissociation
More
Jennifer J. Freyd, PhD, is a professor of psychology at the University of Oregon and an author, consultant, and speaker. She is known for her influential theories about sexual assault and harassment including her theories of betrayal trauma, institutional betrayal, institutional courage, and DARVO (Deny, Attack, & Reverse Victim & Offender – a perpetrator strategy). The author or coauthor of over 200 articles, Freyd is also the author of the Harvard Press award-winning book Betrayal Trauma: The Logic of Forgetting Childhood Abuse. Freyd has received numerous awards including being named a John Simon Guggenheim Fellow, an Erskine Fellow at The University of Canterbury in New Zealand, a Fellow of the American Association for the Advancement of Science, and the Lifetime Achievement Award from the International Society for the Study of Trauma & Dissociation. Freyd currently serves as the Editor of The Journal of Trauma & Dissociation and she is a Visiting Scholar at Stanford. Freyd attended the University of Pennsylvania for her undergraduate education and received her PhD in Psychology from Stanford University.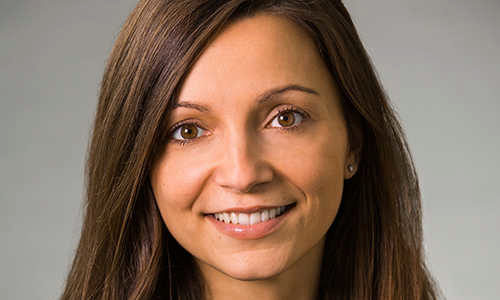 Laura Fuentes
Senior Vice President of Talent and Rewards at Hilton
More
Laura joined Hilton in 2013 and is currently Senior Vice President of Talent and Rewards. In her role, Laura oversees learning & development, global compensation, benefits, recognition, and diversity & inclusion programs, as well as all people analytics for Hilton Team Members across 80 countries. Prior to joining Hilton, Laura spent six years at Capital One Financial in various corporate strategy and human resources roles, leading workforce analytics, recruitment, and compensation functions for the organization. Prior to Capital One, she worked at McKinsey & Company in their Madrid, New York, and Washington D.C. offices, where she served clients across financial services and non-profit sectors. Laura holds a B.S. in Civil Engineering from the University of Virginia, an M.S. in Structural Engineering from the University of Texas at Austin, and an M.B.A. from Columbia University. She lives in Arlington, VA with her husband Will Meyer and two children, Alex and Nico.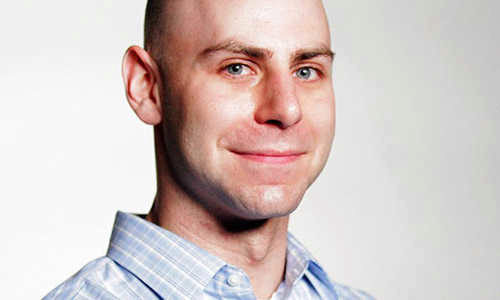 Adam Grant
The Saul P. Steinberg Professor of Management at the University of Pennsylvania, Author, and Faculty Co-Director of Wharton People Analytics
More
Adam Grant has been recognized as Wharton's top-rated professor for six straight years, as well as one of the world's 10 most influential management thinkers and Fortune's 40 under 40. As an organizational psychologist, he studies how we can find motivation and meaning, and build more generous and creative workplaces. He is the author of three New York Times bestselling books that have sold over a million copies and been translated into 35 languages: Give and Take, Originals, and Option B with Sheryl Sandberg. Adam hosts WorkLife, a TED original podcast. His TED talks have been viewed more than 11 million times in the past two years. His speaking and consulting clients include Facebook and Google, the NBA, the Gates Foundation, the U.S. Army, and the World Economic Forum, where he is a Young Global Leader. Adam received his B.A. from Harvard and his Ph.D. from the University of Michigan. He serves on the Lean In board and the Defense Innovation Board, and is Faculty Co-Director of Wharton People Analytics. He is a former magician and junior Olympic springboard diver.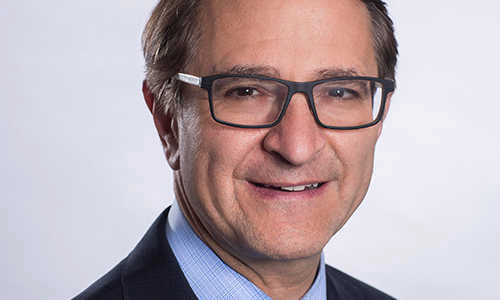 Steven Kaplan
Professor of Entrepreneurship and Finance at the University of Chicago Booth School of Business
More
Steven Kaplan is the Neubauer Family Distinguished Service Professor of Entrepreneurship and Finance at the University of Chicago Booth School of Business and the Thomas Cole Distinguished Visiting Professor Chair at the University of Chicago Law School. Kaplan is also the faculty director of the University of Chicago's Polsky Center for Entrepreneurship and Innovation. He earned his Ph.D. in Business Economics from Harvard University and is one of the world's foremost researchers on private equity, venture capital, corporate governance, executive talent, and income inequality. Kaplan co-founded the entrepreneurship program at Booth and helped start Booth's business plan competition, the New Venture Challenge, which has spawned over one hundred companies, including GrubHub, Braintree/Venmo, and Base CRM. Kaplan also helped start Hyde Park Angels, which was named one of the top ten angel groups in the U.S.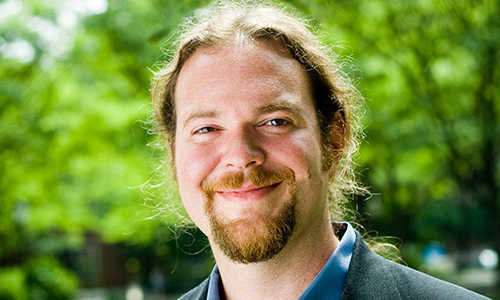 Jeff Klein
Executive Director of the Wharton Leadership Program and Lecturer at the Wharton School and the School of Social Policy and Practice at the University of Pennsylvania
More
As Executive Director, Jeff leads the team that designs and delivers Wharton's portfolio of curricular and co-curricular leadership development initiatives for undergraduate, MBA, and executive audiences. He also directs the School's efforts to create the Penn Wharton Global Leadership Institute. He is the co-host of Leadership in Action on Sirius/XM Business Radio powered by the Wharton School and chairs the Steering Committee for the Penn Wharton Lipman Family Prize, an annual award of $250,000 celebrating and supporting leadership and impact in social sector organizations. Jeff also serves as the Academic Director for the newly-launched Penn Athletics Wharton Leadership Academy. Jeff works extensively with managers and executives, and he serves as the Executive Director of the Advanced Management Program, Wharton's flagship 5-week program for senior executives. Jeff's other work with managers and executives, in partnership with the Aresty Institute for Executive Education, includes Creating and Leading High Performing Teams and The Leadership Edge: Strategies for the Emerging Leader. Jeff is an honors graduate from both the Pennsylvania State University (BA, BS) and the Wharton School (MBA), and is currently an advanced doctoral student at Penn's Graduate School of Education.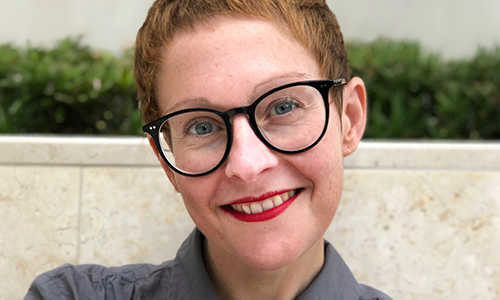 Giorgia Lupi
Information Designer, Author, and Co-Founder and Creative Director at Accurat
More
Giorgia Lupi co-founded Accurat, a data-driven design firm with offices in Milan and New York where she is the Creative Director. After receiving her Master in Architecture, she earned a PhD in Design at Politecnico di Milano. Lupi is co-author of Dear Data, an aspirational hand drawn data visualization book you will find in bookshops in the US and UK. Her work is part of the permanent collection of the Museum of Modern Art, where in 2017 she also has been commissioned an original site-specific art piece. Her TED TALK on her Humanistic approach to Data has over one million views.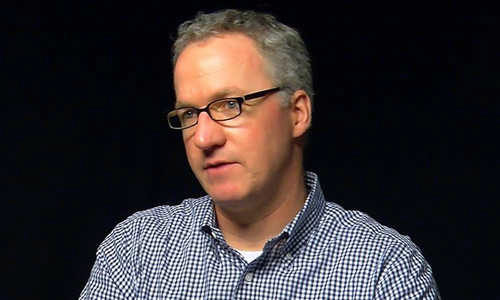 Cade Massey
Practice Professor, Operations, Information, and Decisions at the University of Pennsylvania, and Faculty Co-Director of Wharton People Analytics
More
Cade Massey is a Professor of the Practice at the University of Pennsylvania's Wharton School. His research is on decision-making, especially the challenge of blending algorithmic and expert judgment. He is a long-time consultant to professional sports teams on personnel evaluation and organizational decision-making. Massey teaches graduate courses on negotiation, influence and decision-making, as well as Coursera courses on people analytics and influence. He received his PhD and MBA from the University of Chicago and BBA from the University of Texas.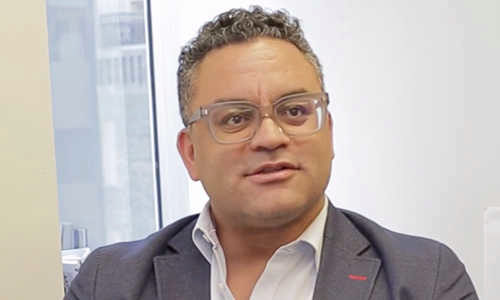 Jonathan McBride
Managing Director and Global Head of Inclusion and Diversity at BlackRock
More
Prior to BlackRock, McBride joined the White House administration as a Special Assistant to the President and eventually served as Director of the Presidential Personnel Office. Prior to serving in the White House, McBride was the Chief Strategy Officer with Universum, a global Employer Branding company, and served as the company's most senior consultant to companies and agencies looking to attract and recruit top talent. McBride also co-founded Jungle Media Group, worked as an Associate for Goldman Sachs, and supported U.S. Senator Herb Kohl from 1992 to 1995.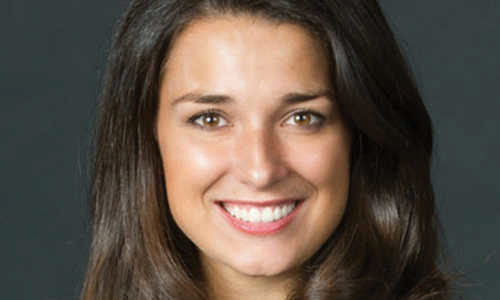 Mary-Hunter McDonnell
Assistant Professor of Management at the Wharton School, University of Pennsylvania
More
Professor Mary-Hunter ("Mae") McDonnell studies organizational behavior within challenging institutional contexts, such as contentious social environments and uncertain regulatory environments. Her research draws on organizational theory and political sociology to explore political interactions between corporations and their myriad stakeholders. In particular, she is interested in how a company's interactions with its stakeholders shape corporate social activity and non-market strategy. Her work also sheds light on the mechanisms that stakeholders use to enforce social norms for corporations and to punish corporate transgressions. She received her Ph.D. in Management and Organizations from Northwestern University's Kellogg School of Management, a J.D. from Harvard Law School, and a B.A. in Philosophy from the UNC Chapel Hill. She is an Assistant Professor of Management in The Wharton School of the University of Pennsylvania's Organizational Behavior subgroup.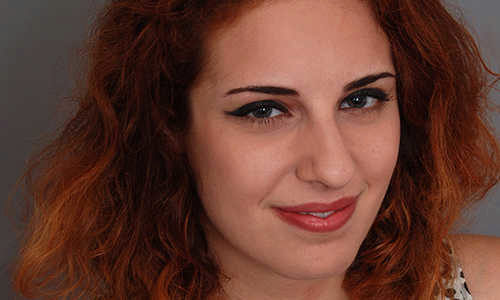 Rachel Montana
Senior Design Researcher at WeWork
More
Rachel Montana is a Senior Design Researcher at WeWork, where she uses a mix of qualitative and quantitative techniques to provide insights around the physical design of workspaces. She applies her background in social psychology and UX research to better understand WeWork buildings from a user perspective. Prior to joining WeWork, Rachel worked as a UX Researcher at Priceline.com, where she focused on implementing research standards to website design to create a better user experience. She holds a Ph.D. and M.A. in Experimental Social Psychology from Princeton University, and received her B.A. in Psychology from Harvard College.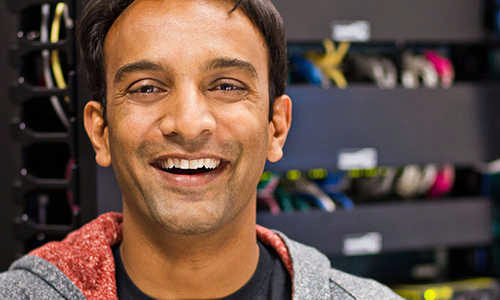 DJ Patil
Former Chief Data Scientist of the United States Office of Science and Technology Policy
More
DJ Patil is the Former Chief Data Scientist of the US Office of Science and Technology Policy. As the first U.S. Chief Data Scientist, his efforts led to the establishment of nearly 40 Chief Data Officer roles across the Federal government. He also established new health care programs, including the Precision Medicine Initiative and the Cancer Moonshot, and new criminal justice reforms that cover more than 94 million Americans. Prior to working at the White House, Patil was Vice President of Product at RelateIQ (acquired by SalesForce) and Chief Data Scientist at Greylock Partners. He also worked at Color Labs as Chief Product Officer, LinkedIn as Chief Scientist and Chief Security Officer, and eBay as Director of Strategy, Analytics, and Product. Before joining LinkedIn, Patil focused on National Security Issues on Counter Terrorism and Bioweapons Proliferation Prevention. In the academic community, he is best known for his work in numerical weather prediction.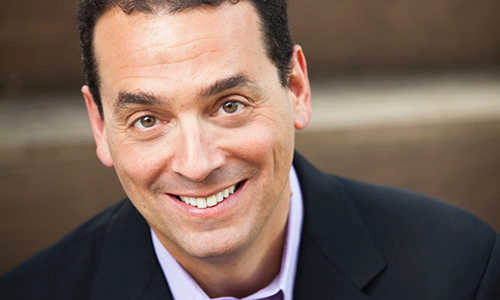 Daniel Pink
Author of When: The Scientific Secrets of Perfect Timing and other best-selling books about work, management, and behavioral science
More
Daniel H. Pink is the author of six provocative books — including his newest, When: The Scientific Secrets of Perfect Timing, published in January 2018. His books have won multiple awards and have been translated into 37 languages. Pink was host and co-executive producer of Crowd Control, a television series about human behavior on the National Geographic Channel. He also appears frequently on NPR's Hidden Brain, the PBS NewsHour, and other TV and radio networks in the US and abroad. He has been a contributing editor at Fast Company and Wired as well as a business columnist for The Sunday Telegraph. Pink's TED Talk on the science of motivation is one of the 10 most-watched TED Talks of all time, with more than 19 million views. He currently serves on the advisory boards of RiseSmart, Betterment Institutional, Heleo, and Hubspot.
Maryellen Reilly
Deputy Vice Dean of the MBA Program at the Wharton School, University of Pennsylvania
More
As Deputy Vice Dean, Maryellen leads the student experience outside the classroom, including Career Management, Admissions & Financial Aid and Student Life in identifying and providing services and support to enhance the student experience from admission to graduation and beyond. She began her career at Wharton as the career advisor in the MBA Career Management office supporting students interested in investment banking. Maryellen then became the Director of MBA Career Management. Building on her experience from the corporate world, Maryellen has served as a leader in the maintenance and growth of relationships with alumni, employers and students (both current and prospective) across industries and geographies for Wharton. Maryellen spent 15+ years in finance in both the US and Europe at notable firms including Capital Group and JP Morgan. Additionally, Maryellen is an independent trustee for the OTS Asia Opportunity Fund, sits on the investment committee of the Girl Scouts of Eastern Pennsylvania, and is a member of the Forum of Executive Women.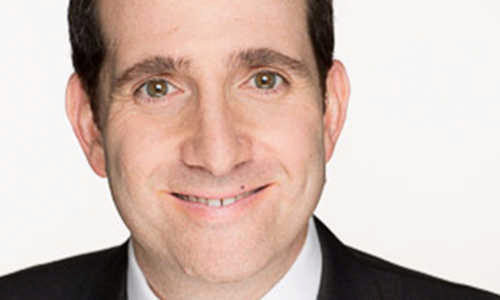 Howie Roseman
Executive Vice President of Football Operations for the Philadelphia Eagles
More
Howie Roseman, Executive Vice President of Football Operations, is in his 18th season with the Philadelphia Eagles. Roseman is an influential voice within the organization and provides valuable perspective pertaining to both football and business decisions that help shape the franchise. Since hiring Roseman in 2000, the Eagles have earned 11 playoff berths, eight division titles, six NFC Championship appearances, two NFC Championship crowns, and two trips to the Super Bowl, including the Super Bowl LII title. Roseman is also responsible for establishing the organization's scouting and personnel department, as well as overseeing the executives who specialize in analytics, sports science, player engagement, and NFL compliance. Roseman is also active in the Philadelphia-area community. He was named Honorary Commander for the Joint Base McGuire-Dix-Lakehurst for his continued efforts with the military. His charitable endeavors have benefited the Alex's Lemonade Stand Foundation, Boys & Girls Clubs of America, USA Football, Pop Warner and Cop Wheels. Roseman earned his bachelor's degree from the University of Florida before earning a JD degree from Fordham Law School.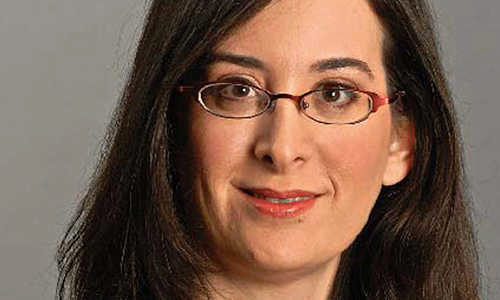 Nancy Rothbard
David Pottruck Professor, Professor of Management, & Chairperson, Management Department at the Wharton School, University of Pennsylvania
More
Professor Nancy Rothbard's research focuses on the interplay between emotions and engagement in multiple roles. Specifically, she explores how people's emotional responses to one role or task affect their subsequent engagement in another role or task. She has examined these questions in the context of work and family roles and in the context of multiple tasks that people perform within the work role. Professor Rothbard received her A.B. from Brown University and her Ph.D. in Organizational Behavior from the University of Michigan. She is the David Pottruck Professor of Management and Chair, Management Department, at the University of Pennsylvania's Wharton School. Prior to joining the faculty at Wharton, she was on faculty at the Kellogg Graduate School of Management, Northwestern University.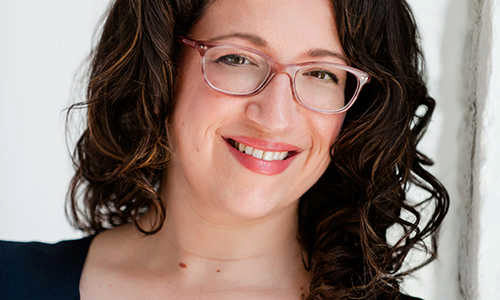 Amy Webb
Founder of The Future Today Institute, Author of The Signals Are Talking: Why Today's Fringe is Tomorrow's Mainstream, and Professor at the NYU Stern School of Business
More
Amy Webb is a quantitative futurist. She is a professor of strategic foresight at the NYU Stern School of Business and the Founder of the Future Today Institute, a leading future forecasting firm. Webb was named to the Thinkers50 Radar list of the 30 management thinkers most likely to shape the future of how organizations are managed and was shortlisted for a 2017 Thinkers50 RADAR Award. Webb is a 2017-18 Delegate in the United States-Japan Leadership Program. She was a 2014-15 Visiting Nieman Fellow at Harvard University, where her research received a national Sigma Delta Chi award. She was also a Delegate on the former U.S.-Russia Bilateral Presidential Commission, where she worked on the future of technology, media and international diplomacy. Her most recent book, The Signals Are Talking: Why Today's Fringe Is Tomorrow's Mainstream, explains how to predict and manage technological change. It was a Washington Post Bestseller, selected as one of Fast Company's Best Books of 2016, an Amazon best book of 2016, and won the Gold Axiom Award for business books.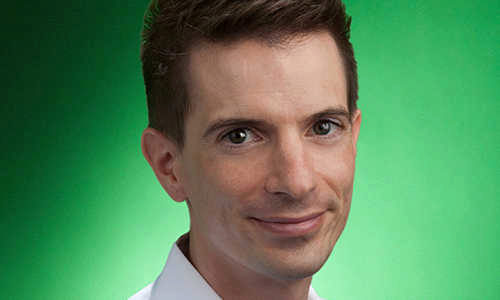 Brian Welle
Director of People Analytics at Google
More
Brian Welle, Director of People Analytics at Google, firmly believes: An in-depth understanding of human behavior + carefully-crafted experiments + strong measurement + analytics = effective people practices. Fortunately, his role at Google allows him and his team to run this equation (in R, of course), and thus strengthen Google's people practices and help make Google a great place to work. Over the last decade, Brian and his team of social scientists have conducted research on employee sentiment, leadership, collaboration, productivity, and well-being – and partnered with colleagues across People Operations to translate insight into action. Highlights include creating a social-science incubator called the PiLab, launching a longitudinal study of how careers develop and can be optimized over time (the gDNA survey is in its fifth year), and creating a science-based unconscious bias workshop to enable Googlers to make better, bias-free decisions. Prior to Google, Brian was a research director at Catalyst and a postdoctoral fellow at Harvard's John F. Kennedy School of Government. He holds a Ph.D. in Industrial and Organizational Psychology from New York University.
The 2019 conference speakers will be announced this upcoming fall/winter. Stay tuned!