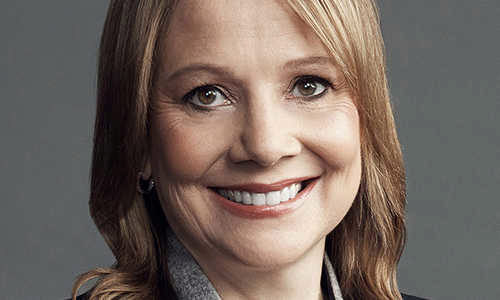 MARY BARRA



Chairman and CEO of General Motors Company
More
Mary Barra is Chairman and Chief Executive Officer of General Motors Company. Under Barra's customer-centric leadership, GM has focused on strengthening its core business of developing great cars, trucks and crossovers, while also redefining personal mobility with investments in advanced technologies like connectivity, electrification, autonomous driving and car sharing. Prior to becoming CEO, Barra served as Executive Vice President, Global Product Development, Purchasing & Supply Chain and as Senior Vice President, Global Product Development. In these roles, Barra and her teams were responsible for the design, engineering and quality of GM vehicle launches worldwide. Barra holds her B.S. in electrical engineering and an M.B.A. from the Stanford Graduate School of Business.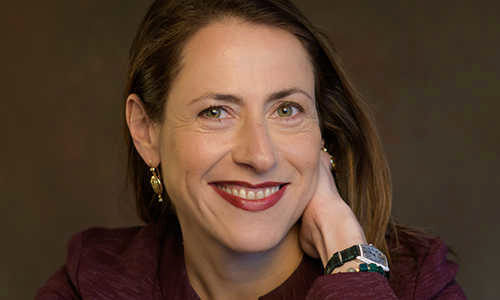 ELENA BOTELHO
Co-author of The CEO Next Door and Partner at ghSMART
More
Elena Botelho has been advising leading CEOs and boards for nearly two decades at McKinsey and ghSMART, including supporting first time CEOs and CEO transitions. Her professional passion is helping leaders who aspire to top levels of performance and social impact achieve their full potential. Some call her Yoda for CEOs.
Botelho founded and leads the CEO Genome Project™, partnering with leading academics and data miners at the University of Chicago, NYU, and SAS to uncover practical insights from a database of in-depth data on 17,000 leaders. CEO Genome™ project explores paths and behaviors that lead to the top, typical setbacks first time CEOs encounter and ways to prevent them. Results of this research are featured in Botelho's recently published book The CEO Next Door, cover feature and several articles in Harvard Business Review and over 60 media outlets globally.
She is a member of the McKinsey M&A Integration Council. Botelho is also active in supporting non-profit institutions including Children's Hospital of Philadelphia, Washington National Cathedral Schools, and others. She holds an M.B.A. in finance from Wharton and received a CPA license and a B.S. in Accounting with Magna Cum Laude from SUNY Binghamton.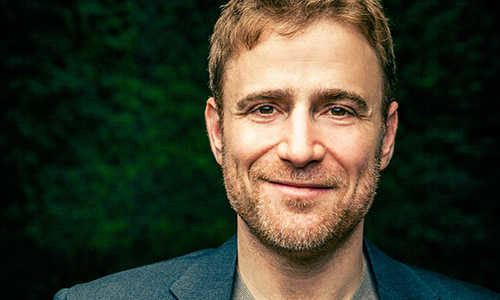 Stewart Butterfield
Co-Founder and CEO of Slack
More
Stewart Butterfield is the co-founder and CEO of Slack, an enterprise software platform that allows teams and businesses of all sizes to communicate effectively. Today, Slack is used by more than six million people daily, and its customers include Autodesk, IBM, Capital One, Conde Nast, eBay and EA. The Canadian-born entrepreneur also co-founded and led Flickr until its acquisition by Yahoo. Stewart has been listed on Time Magazine's 100 Most Influential People in the World and BusinessWeek's Top 50 Leaders, and was named 2015 Technology Innovator of the Year by the Wall Street Journal.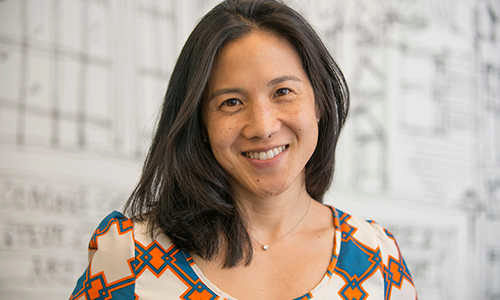 Angela Duckworth
MacArthur Fellow, Founder and CEO of Character Lab, Professor of Psychology at the University of Pennsylvania, and Faculty Co-Director of Wharton People Analytics
More
Angela Duckworth is the Christopher H. Browne Distinguished Professor of Psychology at the University of Pennsylvania, faculty co-director of the Penn-Wharton Behavior Change For Good initiative, and faculty co-director of Wharton People Analytics. She is also the Founder and CEO of Character Lab, a nonprofit whose mission is to advance the science and practice of character development. Duckworth was a 2013 MacArthur Fellow, and has advised the White House, World Bank, Fortune 500 CEOs, and NBA and NFL teams. Duckworth has received many awards for her contributions to K-12 education, and her TED talk is among the most-viewed of all time. Her first book, "Grit: The Power of Passion and Perseverance", is a #1 New York Times bestseller.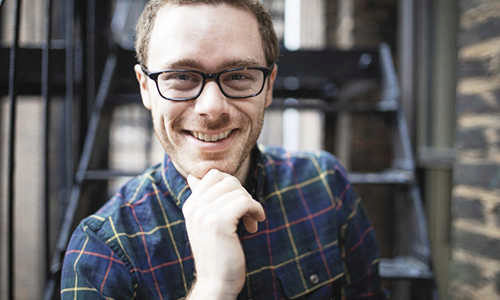 Bob Filbin
Chief Data Scientist of Crisis Text Line
More
Bob Filbin is Chief Data Scientist at Crisis Text Line, the first large-scale 24/7 text-based national crisis line for teens. Filbin specializes in the application of behavioral psychology to questions of data collection, analysis, and reporting, to make sure data leads to strategic actions. Filbin has given keynote lectures on using data to drive behavioral change at the YMCA National CIOs Conference, NFAR Summit, and SXSW. He has written for the Harvard Business Review and Medium, and was named one of the Chronicle of Philanthropy's 40 Under 40 in 2016 who are making their mark in the nonprofit world.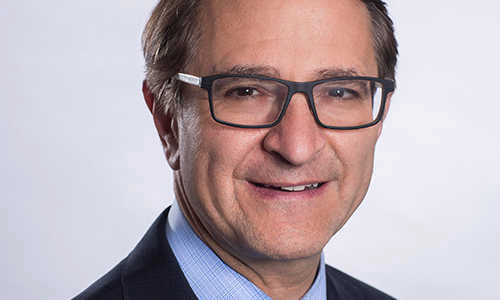 Steven Kaplan
Professor of Entrepreneurship and Finance at the University of Chicago Booth School of Business
More
Steven Kaplan is the Neubauer Family Distinguished Service Professor of Entrepreneurship and Finance at the University of Chicago Booth School of Business and the Thomas Cole Distinguished Visiting Professor Chair at the University of Chicago Law School. Kaplan is also the faculty director of the University of Chicago's Polsky Center for Entrepreneurship and Innovation. He earned his Ph.D. in Business Economics from Harvard University and is one of the world's foremost researchers on private equity, venture capital, corporate governance, executive talent, and income inequality. Kaplan co-founded the entrepreneurship program at Booth and helped start Booth's business plan competition, the New Venture Challenge, which has spawned over one hundred companies, including GrubHub, Braintree/Venmo, and Base CRM. Kaplan also helped start Hyde Park Angels, which was named one of the top ten angel groups in the U.S.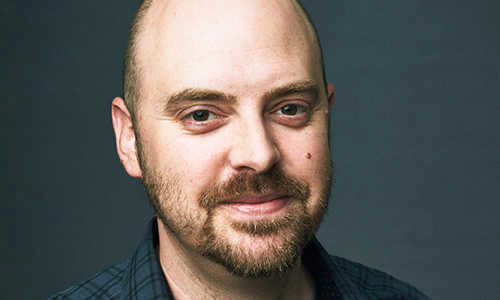 David Fano
Chief Growth Officer of WeWork
More
David Fano is the Chief Growth Officer at WeWork, where he focuses his passion for combining the digital world with a physical space to create an unparalleled experience for WeWork members. Prior to WeWork, Fano was a founding partner and Managing Director of CASE, where he led the firm's strategic initiatives with an emphasis on business development, knowledge capture and sharing, and data management efforts. Trained as an architect, his interests and expertise are in connecting technology and data within the building industry. Fano received his Master of Architecture with honors from Columbia University and was an Adjunct Professor at Columbia University's GSAPP from 2007-2012. He has led seminars and workshops focusing on the impact of technology on design processes at conferences such as Autodesk University, RTC North America, and AIA's Technology in Architectural Practice.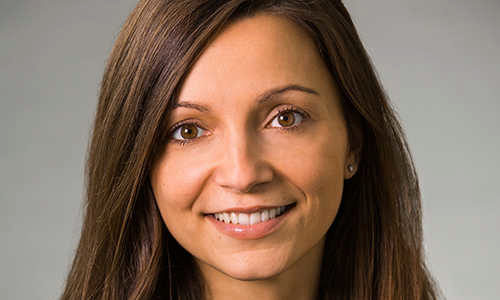 Laura Fuentes
Senior Vice President of Talent and Rewards at Hilton
More
Laura joined Hilton in 2013 and is currently Senior Vice President of Talent and Rewards. In her role, Laura oversees learning & development, global compensation, benefits, recognition, and diversity & inclusion programs, as well as all people analytics for Hilton Team Members across 80 countries. Prior to joining Hilton, Laura spent six years at Capital One Financial in various corporate strategy and human resources roles, leading workforce analytics, recruitment, and compensation functions for the organization. Prior to Capital One, she worked at McKinsey & Company in their Madrid, New York, and Washington D.C. offices, where she served clients across financial services and non-profit sectors. Laura holds a B.S. in Civil Engineering from the University of Virginia, an M.S. in Structural Engineering from the University of Texas at Austin, and an M.B.A. from Columbia University. She lives in Arlington, VA with her husband Will Meyer and two children, Alex and Nico.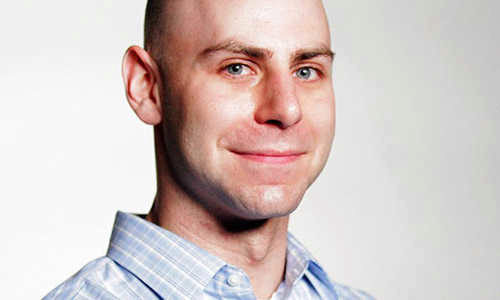 Adam Grant
The Saul P. Steinberg Professor of Management
Professor of Management
Professor of Psychology
More
Adam Grant has been recognized as Wharton's top-rated professor for the past six years, as well as one of the world's 10 most influential management thinkers and Fortune's 40 under 40. As an organizational psychologist, he studies how we can find motivation and meaning, and build more generous and creative workplaces. He is the author of three New York Times bestselling books that have sold over a million copies and been translated into 35 languages: Give and Take, Originals, and Option B with Sheryl Sandberg.
Adam's TED talks have been viewed more than 11 million times in the past two years. His speaking and consulting clients include Facebook and Google, the NBA, the Gates Foundation, the U.S. Army and Navy, and the World Economic Forum, where he has been honored as a Young Global Leader.
Adam received his B.A. from Harvard University and his Ph.D. in organizational psychology from the University of Michigan. He is a passionate feminist who serves on the Lean In board and the Defense Innovation Board at the Pentagon, and is Faculty Co-Director of Wharton People Analytics. He is a former magician and junior Olympic springboard diver.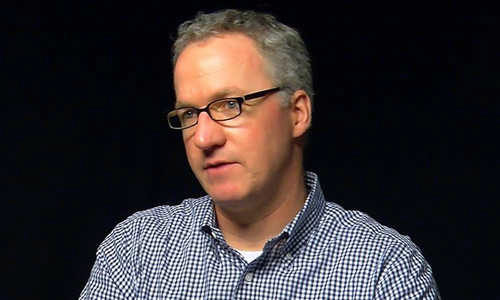 Cade Massey
Practice Professor, Operations, Information, and Decisions
Faculty Co-Director, Wharton People Analytics
More
Cade Massey is a Professor of the Practice at the University of Pennsylvania's Wharton School. He received his PhD and MBA from the University of Chicago and BBA from the University of Texas.  Massey has won teaching awards at Duke, Yale and Penn for courses on negotiation, influence and organizational behavior. His research and consulting focus on individual and organizational decision-making, especially around personnel. He has been ranking football teams for the Wall Street Journal since 2010.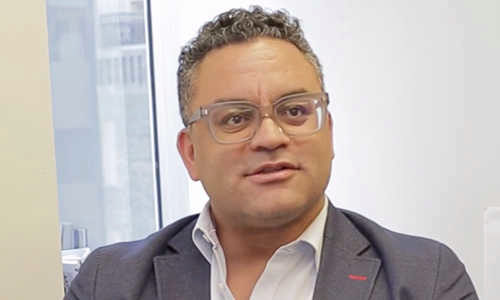 Jonathan McBride
Managing Director and Global Head of Inclusion and Diversity at BlackRock
More
Prior to BlackRock, McBride joined the White House administration as a Special Assistant to the President and eventually served as Director of the Presidential Personnel Office. Prior to serving in the White House, McBride was the Chief Strategy Officer with Universum, a global Employer Branding company, and served as the company's most senior consultant to companies and agencies looking to attract and recruit top talent. McBride also co-founded Jungle Media Group, worked as an Associate for Goldman Sachs, and supported U.S. Senator Herb Kohl from 1992 to 1995.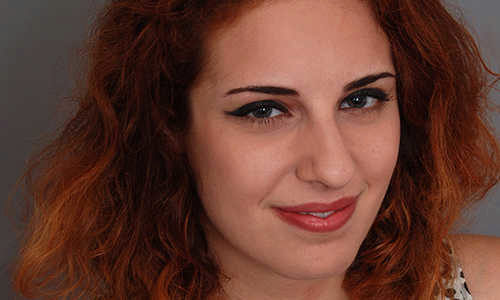 Rachel Montana
Senior Design Researcher at WeWork
More
Rachel Montana is a Senior Design Researcher at WeWork, where she uses a mix of qualitative and quantitative techniques to provide insights around the physical design of workspaces. She applies her background in social psychology and UX research to better understand WeWork buildings from a user perspective. Prior to joining WeWork, Rachel worked as a UX Researcher at Priceline.com, where she focused on implementing research standards to website design to create a better user experience. She holds a Ph.D. and M.A. in Experimental Social Psychology from Princeton University, and received her B.A. in Psychology from Harvard College.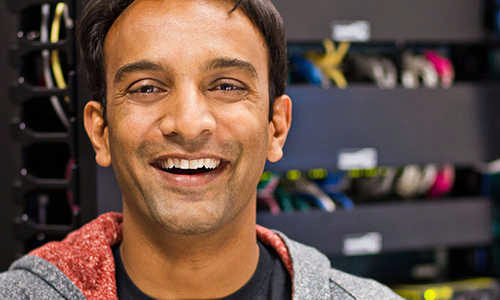 DJ Patil
Former Chief Data Scientist of the United States Office of Science and Technology Policy
More
DJ Patil is the Former Chief Data Scientist of the US Office of Science and Technology Policy. As the first U.S. Chief Data Scientist, his efforts led to the establishment of nearly 40 Chief Data Officer roles across the Federal government. He also established new health care programs, including the Precision Medicine Initiative and the Cancer Moonshot, and new criminal justice reforms that cover more than 94 million Americans. Prior to working at the White House, Patil was Vice President of Product at RelateIQ (acquired by SalesForce) and Chief Data Scientist at Greylock Partners. He also worked at Color Labs as Chief Product Officer, LinkedIn as Chief Scientist and Chief Security Officer, and eBay as Director of Strategy, Analytics, and Product. Before joining LinkedIn, Patil focused on National Security Issues on Counter Terrorism and Bioweapons Proliferation Prevention. In the academic community, he is best known for his work in numerical weather prediction.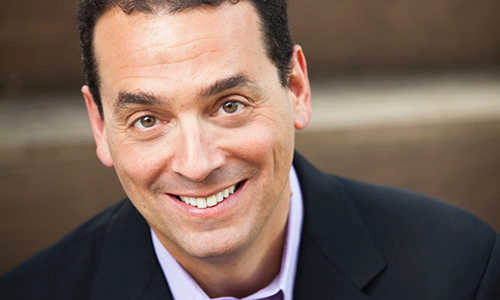 Daniel Pink
Best-selling author and career analyst
More
Daniel H. Pink is the author of six provocative books — including his newest, "When: The Scientific Secrets of Perfect Timing", published in January 2018. His books have won multiple awards and have been translated into 37 languages. Pink was host and co-executive producer of "Crowd Control," a television series about human behavior on the National Geographic Channel. He also appears frequently on NPR's Hidden Brain, the PBS NewsHour, and other TV and radio networks in the US and abroad. He has been a contributing editor at Fast Company and Wired as well as a business columnist for The Sunday Telegraph. Pink's TED Talk on the science of motivation is one of the 10 most-watched TED Talks of all time, with more than 19 million views. He currently serves on the advisory boards of RiseSmart, Betterment Institutional, Heleo, and Hubspot.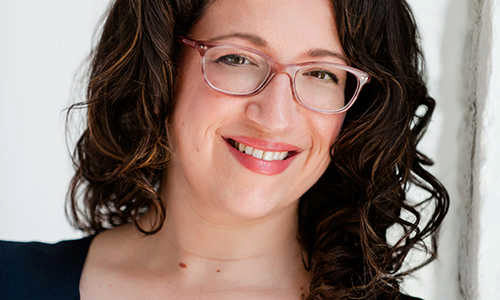 Amy Webb
Founder of The Future Today Institute, best-selling author, and Professor at the NYU Stern School of Business
More
Amy Webb is a quantitative futurist. She is a professor of strategic foresight at the NYU Stern School of Business and the Founder of the Future Today Institute, a leading future forecasting firm. Webb was named to the Thinkers50 Radar list of the 30 management thinkers most likely to shape the future of how organizations are managed and was shortlisted for a 2017 Thinkers50 RADAR Award. Webb is a 2017-18 Delegate in the United States-Japan Leadership Program. She was a 2014-15 Visiting Nieman Fellow at Harvard University, where her research received a national Sigma Delta Chi award. She was also a Delegate on the former U.S.-Russia Bilateral Presidential Commission, where she worked on the future of technology, media and international diplomacy. Her most recent book, "The Signals Are Talking: Why Today's Fringe Is Tomorrow's Mainstream", explains how to predict and manage technological change. It was a Washington Post Bestseller, selected as one of Fast Company's Best Books of 2016, an Amazon best book of 2016, and won the Gold Axiom Award for business books.
Stay tuned for the complete list of speakers and the full conference program. Come back and visit the site!